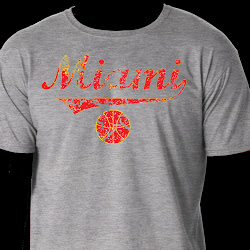 Hilton Head Island, SC (PRWEB) November 23, 2012
The biggest shopping extravaganza of the year is about to get underway, and all stores are busy preparing to offer their best. Online custom T Shirt store T-Shirtshack.com has just introduced their holiday season bonanza for the entire week ahead. According to latest reports, all products from the company would be available for a stunning 20% discounted price throughout the week. T-Shirtshack.com is a frequently visited online destination for people looking to wear custom made T Shirts instead of traditional, readymade designs and styles. The visitors to the website can create their own T Shirt online by uploading images or adding texts of their choice. T-Shirtshack.com is also an excellent place for designers looking to sell their designs online.
Custom T Shirts are the latest buzz in the apparel industry, and many online stores now offer custom designing and printing facility for the customers. Official sources have informed that T-Shirtshack.com has introduced new designs specifically for the upcoming holiday season Featuring Santa, Snowmen, Rudolph, and many other themes. Many buyers also love to have a picture of their girlfriend, boyfriend, grandchild, or other loved ones in their custom printed t shirts. The custom designed shirts from them are widely used by their customers to create gifts for the loved ones. A shirt with a picture, an apron with a name, Funny bib for a baby etc. are some of the many such gifts that can be created at T-Shirtshack.com.
The introduction of the special offer from T-Shirtshack.com has been welcomed with great enthusiasm by the regular customers of the store. Cynthia from Boston reacted to this holiday season offer saying, "I have designed several T Shirts online at T-Shirtshack.com, and looking forward to a few more in the coming week. I am planning to put a picture of my just born baby in one of those. Their custom designing software makes T Shirt designing a breeze. Thanks a lot for offering such a sizeable discount".
About the Company: T-Shirtshack is the new name of online custom T-shirt printing website SonicShack. Under this new brand name, the company is offering a wide array of new facilities to make it an advanced online platform to make money online by designing T-shirts.