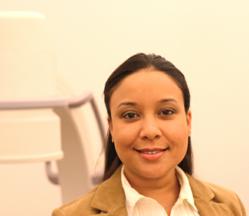 Understanding structural problems and being able to correct them, will help the body heal which leads to good health.
New York, NY (PRWEB) November 21, 2012
Dr. Stephanie Webb recently started working alongside Dr. Shoshany, she is the newest member of a growing practice that focuses on patient centered care. This "Medical Home" model is now being pushed by Obamacare, as well as independent non profit education and accreditation organizations like URAC. The benefits of making integrated treatment methods easily available for patients have been apparent to doctors for years, and policy makers are finally getting on board.
Dr. Webb attended the New York College of Osteopathic Medicine, completed her internship at North Shore LIJ, and her residency in Physical Medicine and Rehabilitation at NYU - Rusk Institute. Dr Webb went on to complete her fellowship year at Florida Spine Institute in Interventional Spine and pain management. The Florida Spine Institute is the leading provider of non surgical pain treatment in the country. Dr Webb is an expert in treating back pain, specifically the cervical (neck), to the lumbar spine (lower back). When it comes to treating back pain she says: "Understanding structural problems and being able to correct them, will help the body heal which leads to good health."
Dr. Webb is excited to be a part of a team that specializes in integrated techniques that focus on a non surgical approach. Her thoughts on a team oriented approach: " …to work together under one roof, and discuss each individual patient. This allows us to come up with a cohesive care plan to help the patient get out of pain and remain pain free, and lead a healthy life. This is what distinguishes us from other practices." The long term solution is about better treatment, utilizing a cohesive method of treatment, assessment, and addressing the root cause of pain. That is what Dr. Webb and Dr. Shoshany like to focus on.
Dr. Webb chose Osteopathic Medicine because it appealed to her to treat the person as a whole instead of addressing specific symptoms. The body works as a complete system and when one part is affected the others will be too. She likes to be able to look at the big picture and treat the actual cause of pain but Dr. Webb is also able to employ powerful injections that provide immediate results. These treatments include: Ultrasound guided Supartz knee injections, which are a form of Joint Fluid Therapy. She can also perform fluoroscopic epidurals as well as steroidal (facet, sacroiliac) injections.
NYC Chiropractor Dr. Steven Shoshany has always been on the forefront of bringing disciplines together to help patients. The growing patient-centered "medical home" type model has been gaining traction for some time and has been advocating for patient centered health care.
Dr. Steven Shoshany has been reaching out to multiple disciplines for the benefit of his patients for years, and has been glad to see this trend towards patient- centered care take hold. Currently he works alongside medical doctors, chiropractors, pain management specialists, and massage therapists, and hopes to continue to work and expand the treatments and techniques that have been providing exemplary results for his patients.
To schedule a consultation or to find out more about Dr. Webb or Dr. Shoshany visit: drshoshany.com, or call: 212 645 8151.