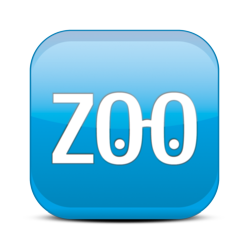 San Francisco, California (PRWEB) November 21, 2012
San Francisco based BookkeeperZoo announced today the launch of its campaign to capture hundreds of new clients in the highly anticipated equity crowdfunding market. "Created by a team of successful CPAs, BookkeeperZoo is a perfect fit for both the compliant and transparent aspects business owners will need to access capital from the Crowd," said Matthew Daniel, sales manager of BookkeeperZoo. "We are excited about creating a large footprint in this new frontier."
BookkeeperZoo is the ideal blend of leveraging cloud-based technology with personalized bookkeeping services. The Zoo is a mobile-based platform that allows business owners to immediately access critical financial information, custom reports, important documents and the ability simply click and communicate with an their personally assigned certified bookkeeper. "We service over eighty-five percent of our clients entirely in a virtual environment," explains Daniel. "This methodology provides us the foundation to scale our services to service businesses wanting to do a crowdfunding raise anywhere in the U.S."
The added-value of BookkeeperZoo's one-on-one live service helps small business owners feel comfortable with this critical accounting process. It typically only takes a few minutes to learn how the Zoo's mobile platform works, so from the first day their Zoo goes live, a business owner will be able to get daily updates including bank balances, previous day sales, credit card information, detailed financial reports, and even their mail—all with the ability to simply click and communicate with their personal bookkeeper from their smart phone or tablet.
"One of the responsibilities for businesses raising capital from the crowd will be financial disclosure and transparency," said Joseph Barisonzi, CEO of CommunityLeader, Inc and client of BookkeeperZoo. "CommunityLeader prepares companies for the crowd. The BookkeeperZoo supports helps business owners inexpensively, yet efficiently, keep their accounting records crowd compliant. Most importantly it frees up business owners to focus on growing their companies."
The BookkeeperZoo's initial crowdfunding campaigns are aimed at industry organizations like Crowdfunding.org where you can see their web banner ad. "In addition, we are expanding our search engine presence in the markets where we have a heavy concentration of offices like in California and New York," said Daniel.
The BookkeeperZoo's turn-key bookkeeping services start at $299 per month with daily updating of your books. For more information on the only mobile bookkeeping platform backed by real bookkeepers and supporting equity crowdfunding, visit http://www.bookkeeperzoo.com/crowdfund, or call 888-943-8472.