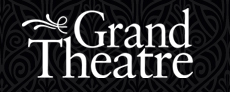 Salt Lake City, UT (PRWEB) November 20, 2012
The Grand Theatre, located at 1575 South State Street, Salt Lake City, will hold auditions for Arthur Miller's Death of a Salesman on Saturday, December 1, 2012. The auditions will take place from 10:00 a.m. to 1:00 p.m. and will be held in the Annex, located at 1610 South 250 East, in the South-East corner of Salt Lake Community College's South City Campus. Mark Fossen will direct the production, which will run from March 7-23, 2013 at the Grand Theatre. Rehearsals will begin in December.
Those interested in auditioning can schedule an audition time by calling the Grand Theatre box office at: (801) 957-3322. Each actor will have a 3-5 minute time slot. Each person who auditions should select a monologue from a modern drama such as O'Neill, Williams, Miller, or a side from Death of a Salesman. Memorization is encouraged, but not necessary. Actors of all ethnic backgrounds are encouraged to audition. The Director is seeking women and men between the ages of 20-65.
For a list of roles and more information, including sides, please visit the Grand website at http://www.the-grand.org.
About the College: Salt Lake Community College is an accredited, student-focused, urban college meeting the diverse needs of the Salt Lake community. Home to more than 62,000 students each year, the College is the largest supplier of workforce development programs in the State of Utah. The College is the sole provider of applied technology courses in the Salt Lake area, with 13 sites, an eCampus, and nearly 1,000 continuing education sites located throughout the Salt Lake valley. Personal attention from an excellent faculty is paramount at the College, which maintains a student-to-teacher ratio of less than 20 to 1.
# # #