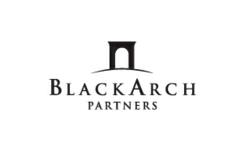 The BlackArch team did a great job from start to finish. We deeply appreciate BlackArch's commitment and drive throughout the process.
Charlotte, NC (PRWEB) November 21, 2012
BlackArch Partners is pleased to announce the closing of the sale of Tex Tech Industries, a leading global developer and manufacturer of engineered, high-performance materials for niche applications, to ShoreView Industries.
Headquartered in Maine and with manufacturing facilities there and in Thailand, Tex Tech also operates sales offices in Mesa, Ariz., Shanghai, China, and County Kilkenny, Ireland. Tex Tech's sophisticated engineering capabilities enable it to develop proprietary product solutions for market-leading original equipment manufacturers in the aerospace, defense, law enforcement, sporting goods and industrial sectors. Global customers include Boeing, Airbus, Bombardier, Gulfstream, NASA, BAE Systems, Penn, Wilson and Dunlop.
Tex Tech produces fire-retardant thermal acoustic insulation for every major commercial aerospace platform and is also the manufacturer of Core Matrix Technology™, a patented, protective material that is utilized in the most advanced ballistic vests worn by military and law enforcement.
The company has been producing highly engineered materials since 1904, growing to be one of the world's leading specialized needled and woven felt manufacturers by meeting and exceeding the requirements of difficult and demanding customer applications. Located in Portland, Maine, Tex Tech's research and development team and capabilities drive innovation for a diverse, growing customer base.
Tex Tech was formerly a portfolio company of Peninsula Capital Partners. Chairman and CEO Ciaran Lynch, COO and CFO John Stankiewicz and the rest of Tex Tech's management team will continue to lead the company in partnership with ShoreView.
"We have enjoyed a great partnership with Peninsula over the past eight years and we are excited to continue our strong growth with Shoreview," Lynch said. "Tex Tech is extremely well positioned in each of its end markets, and our team is focused on driving its next stage of growth."
BlackArch Partners was retained by Tex Tech to serve as the exclusive sellside adviser on the transaction, which closed Nov. 9. Terms of the transaction were not disclosed.
"The BlackArch team did a great job from start to finish, helping us navigate a number of challenges along the way to a final close," Lynch said. "We are extremely happy with the outcome and deeply appreciate BlackArch's commitment and drive throughout the process."
Peninsula Capital Partners is an investment company specializing in subordinated debt and structured equity investments in leading middle-market companies. The company's five funds total approximately $1.2 billion in aggregate value and the firm has made over 100 investments. Founded in 1995, Peninsula is headquartered in Detroit and is investing out of Peninsula Fund V.
Based in Minneapolis, ShoreView Industries manages $600 million in private equity funds. ShoreView invests in established companies with operations in North America, across a wide range of industries. ShoreView structures a variety of acquisition, recapitalization and build-up transactions, typically in businesses with revenues ranging between $20 million and $300 million. The partners at ShoreView have completed over 75 investments together since 1995.
BlackArch Partners is a leading middle-market investment bank offering a full spectrum of advisory services. The firm offers a complete suite of investment banking services to financial sponsors, private companies and diversified corporations, including dedicated industry verticals for Aerospace, Defense & Government Services and Industrial Growth & Diversified Manufacturing. Based in Charlotte, BlackArch features a total of 12 industry-focused practices that cover all sectors of interest to middle-market investors; BlackArch professionals have closed more than 250 transactions in 16 countries on four continents. Please visit our website for more details.