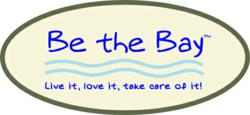 "I hope to capture the majesty of the Bay in all its complexity, and by sharing my love for it, help preserve its rich heritage for others to enjoy."
Gloucester Point, VA (PRWEB) November 20, 2012
Thanks to a partnership with P. Buckley Moss – one of America's most prized living artists – Be the Bay expanded its online store and now offers 17 of Moss' Chesapeake Bay-themed prints.
Moss has offered to match Be The Bay's own profit donation commitment to support Bay restoration projects. Combined, 20% of the sale of each piece of artwork from Be The Bay's web store will be donated toward restoring the Bay.
Be the Bay, a casual apparel company featuring original Chesapeake Bay-themed art by its marine biologist founders, launched in 2007 as a way to celebrate everything people love about the Chesapeake.
Moss is an alumna of New York's prestigious Cooper Union for the Advancement of Science and Art and highly regarded by academics and collectors alike. Her art is represented in more than 200 galleries worldwide.
In 1990, Moss renovated an old farmhouse in Mathews County, Va. on the Chesapeake Bay, creating a studio for herself. She came to love living among the watermen and their families, and found artistic inspiration in their way of life. Their closely held values of family, tradition and hard work found their way into Moss' paintings of Chesapeake Bay life and local landmarks.
Over time, the abiding symbols of the Chesapeake Bay have become a fixture of Moss' art.
"The Chesapeake Bay gets into your blood," Moss said. "It is a bevy of contradictions – unchanged for centuries yet forever changing; at times bold and imperious, yet fragile and threatened. In my art, I hope to capture the majesty of the Bay in all its complexity, and by sharing my love for it, help preserve its rich heritage for others to enjoy."
As part of her commitment to the Chesapeake Bay, Moss is pleased to join Be the Bay in its endeavor to promote the health and well being of this great resource.
Moss' work is available here: http://www.bethebay.com/collections/art.