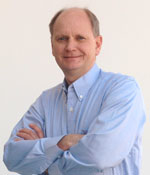 "There are many, who when starting a business, don't know what to do about business taxes."
Siesta Key, FL (PRWEB) November 21, 2012
Business taxes on a new startup, and some key formalities to follow, are covered in a new article offered by LegaLees Corporation estate planning and asset protection attorney Lee R. Phillips. For those who are starting a business, this article helps them understand what is expected from the IRS.
This article is important because there is a strict tax law for businesses in the United States and heavy costs associated with their improper handling. Attorney Phillips notes, "There are many, who when starting a business, don't know what to do about business taxes." This article gives an overview of how to start.
Mr. Phillips also cautions that once a business starts, it is imperative to file a tax return even if no money is made. He continues, "The IRS penalty for failing to file business taxes is pretty severe. For each whole or part month that a return is not filed when it is due, disregarding any extensions of the filing deadline, there is a failure-to-file and a failure-to-pay-penalty. These penalties run between 5% and 25% of any unpaid tax due.
One may be saying, "Big deal. I don't owe any business taxes." But I have known of companies that have been assessed a failure to file penalty of $130 a month per employee. These penalties can accrue even if the business is unprofitable.
The point is, a business should wait to get an EIN number until it is time to begin operation, and once the EIN number is acquired, begin filing returns at the appropriate time.
Mr. Phillips is an attorney who serves as a counselor to the Supreme Court of the United States. He has a talent for taking complex legal ideas and helping the layman understand them. He finds fulfillment in helping other people understand and apply the law, not only to provide asset protection and estate planning, but to use it to structure businesses and save taxes. He is the author of 11 books, along with his latest book, Guaranteed Millionaire. He has also written many articles for professional publications.
LegaLees was founded in 1982 by Lee R. Phillips. It is a legal self-help publishing company. It produces products designed to help people understand the law. Because of personal experiences, Mr. Phillips realized that people should be able to understand how the law works so they can direct their legal professionals. He also saw the need for people who wished to do their own legal work to be shown how and given the requisite understanding. LegaLees has also designed products to help layman be able to structure their personal and business affairs. All of the products help the end users protect assets and prevent legal disasters that can strike at any time.