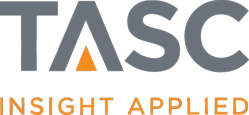 The lowest cost can fast become very expensive when looking at mission-support services important to national security.
Chantilly, VA (PRWEB) November 20, 2012
Increased reliance by government customers on the Lowest Price Technically Acceptable (LPTA) acquisition strategy poses unnecessary risks such as budget overruns, delivery delays and, in the worst cases, mission failure. According to a new report by TASC, Inc., the LPTA process can be appropriate for commoditized services with clearly defined requirements, but not for complex services that support sophisticated, high-risk missions. In cases where the government does elect to use the LPTA process, it should rigorously define and evaluate technical acceptability and past performance to avoid compromising the performance of the program or system and, ultimately, the success of the mission.
"The lowest cost can fast become very expensive when looking at mission-support services important to national security," says Jerry Howe, senior vice president and general counsel of TASC. "When mission requirements are constantly evolving – as is the case in many national security programs – the government should be seeking the 'best value' services, that is, services provided by specialists with highly sophisticated technical skills and deep domain expertise that exhibit the agility to adjust quickly to complex and changing needs."
The TASC report makes the case that using the LPTA approach in the acquisition of complex mission services can compromise mission success and increase total program costs over time when factoring in rework and related costs. To achieve the best value, TASC recommends that solicitations for complex services adopt a classic best-value, cost-technical tradeoff approach that considers innovation, scheduling rigor and program cost containment. When the government does use the LPTA process, technical and past performance requirements should be defined precisely. In addition, applying detailed technical criteria using scenario-based evaluations, high standards of past performance and price-realism analyses are essential to mitigate the risk of unsuccessful performance on a given contract solicited on an LPTA basis. The TASC report offers examples of solicitations that utilize these recommendations.
"It is essential that contractors hired by the government to deliver complex services have the technical qualifications and domain knowledge to meet the challenges of today and tomorrow," says Howe. "We live in an era where systems must work the first time and every time, not only to accomplish the mission, but also to meet affordability goals and budget objectives."
Download the TASC report "The Challenge of Applying the LPTA Process to the Procurement of Complex Services." For more information and career opportunities, visit http://www.tasc.com.