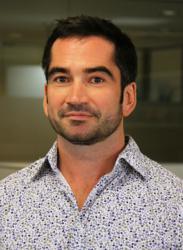 Hotel Confidential offers travellers luxury for less while providing leading hoteliers the chance to fill empty rooms
(PRWEB) November 22, 2012
Online travel agent ZUJI.com.au has launched a mystery hotel offering, Hotel Confidential. Hotel Confidential provides travellers the ability to book centrally-located, brand-name, 4 or 5-star hotels at up to 60% off standard pricing.
James Gaskell, Managing Director of ZUJI Australia and APAC, says ZUJI.com.au is launching Hotel Confidential in Australia following success with the concept on sister sites; Last Minute in Europe and Travelocity in North America.
"Hotel Confidential offers a range of premium hotels in major cities across the Asia Pacific region with a best price guarantee. However, there is a catch. The name of the hotel will only be revealed to customers once the booking has been made," says Gaskell.
"Think of it as an affordable indulgence, with a dash of mystery. Of course, savvy travellers might be able to figure out our clues, but that's all part of the fun."
Hotel Confidential offers travellers luxury for less while providing leading hoteliers the chance to fill empty rooms. Gaskell explains that hotel companies are quickly signing up to be part of Hotel Confidential.
"Over the last twelve months, Australian hotels have had an average occupancy rate of approximately 75%. Many hotels are restricted with how much they can reduce their price due to agreements with other third parties or simply in the interest of protecting their brand. Hotel Confidential allows hoteliers to side step these concerns. The customer gets the best price for quality accommodation and the hotel can improve its occupancy rate," says Gaskell.
In a recent ZUJI.com.au survey of over 1,000 respondents, two thirds of Australians said they would definitely stay in a mystery hotel of 4 or 5 stars for a substantial saving.
You can visit Hotel Confidential today for the latest mystery hotel deals.
ENDS
About ZUJI.com.au:
The perfect trip is yours for the making at ZUJI.com.au. Choose from more than 100,000 hotels, 400 airlines and limitless flights and holiday packages. No booking fees, no credit card fees, just the widest possible choice, supported by the latest technology – so you can Travel Your Way.