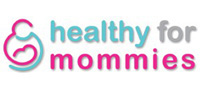 Expert nutrition articles, exercise tips, and product alerts for busy moms who value healthy living.
Fort Lee, NJ (PRWEB) November 21, 2012
Marble Media LLC announced the launch of "Healthy for Mommies," an online pit stop for busy moms who put a premium on healthy living. "Healthy for Mommies" offers a variety of expertly written, two to three paragraph articles on the latest fitness and nutrition tips specifically for mom.
Featuring four categories of mom-centric news – Mommy Fitness, Healthy Eating Tips, Quick Mommy Meals and Mommy Nutrition, HealthyForMommies.com delivers expert information written by Marble Media's in-house mommies who double as expert writers specializing in women's nutrition and fitness trends.
HealthyForMommies.com provides a variety of helpful, informative updates on topics like Pilates, family meals, savory snacks (ham and apple Panini, anyone?), breastfeeding and much more. Member links offer additional reading options to ensure a non-stop selection of relevant articles are always on hand.
Mommies can check for recipe ingredients using their smartphone while they shop, check for meal ideas from their tablet during a workday lull, or find inspiration in cardio options from their as they head to the gym, quickly and easily.
The Healthy for Mommies team of writers stay on top of current nutrition and fitness trends tailored for today's ultra-busy moms. Each article is written for on-the-fly reading with mom's busy schedule in mind.
HealthyForMommies.com is a part of Marble Media LLC's conglomerate of content-rich information distribution blogs offering tips, advice, encouragement and gossip on everything from fashion to health, marriage to tech consumer news and much more. For more information, visit the HealthyforMommies.com website or email info(at)healthyformommies(dot)com.
About Marble Media LLC:
Marble Media LLC is a creator of high-quality, content-rich blog sites that provide expansive coverage of relevant information to readers who make up a wide range of demographics. The Marble Media LLC team of expert writers covers a wide range of specialties including travel, food, health, fitness, social media, marriage, parenting, technology, weight loss, fashion and much more.
For more information on Marble Media LLC's offerings and advertising opportunities, visit the MarbleMediaLLC.com website, or email sales(at)marblemedia(dot)com.
###