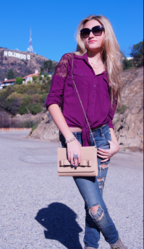 (PRWEB) November 21, 2012
With a focus on affordable style, Broke Girl Chic offers amazing jewelry, stunning handbags, and just about anything to accessorize an outfit. Owner Tiffany Hallgren has always been a lover of fashion and trends, and started Broke Girl Chic to fill a need in the marketplace. Tiffany found that she wanted a website where she could shop for gifts and herself, but still be trendy and perfect for her budget.
This week Broke Girl Chic had their first photo shoot with actress Kelly Crook, who models and loves the merchandise. Broke Girl Chic also ran their first promotion for fans of Kelly Crook and Noah Cyrus this week, offering personalized autographs for purchases made over $25.
Broke Girl Chic is a one stop shop for anyone from tweens to moms.
Stop by http://www.brokegirlchic.com and start your holiday shopping.
About Broke Girl Chic.com
Broke Girl Chic was founded in August 2012 in Los Angeles, CA. Broke Girl Chic is about making every girl on any budget chic! We understand looking fabulous can get expensive, and whether you are a Broke Girl or not, it never hurts to save a little cash! Broke Girl Chic offers Trend Accessories that are always in style, and is dedicated to offering the best price possible!