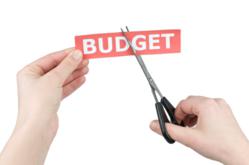 The earnings outlook appears bleak for many industries, and budget cuts are now becoming closer to a reality.
New York, NY (PRWEB) November 21, 2012
In a recent Profit Confidential article, contributor and financial expert Sasha Cekerevac reports that Boeing has just announced more budget cuts, stating that, in its defense division, the firm will cut 30% of management jobs from its 2010 levels. He adds that the firm will also be eliminating several business units to meet its goal for massive budget cuts. (Source: "Boeing announces defense division restructuring," Reuters, November 7, 2012.) Cekerevac notes that with the "fiscal cliff" edging nearer, many investors and business leaders are worried that no definitive steps will be taken to help secure America's future in the short term. According to Cekerevac, this lack of confidence by business leaders will lead to more budget cuts like Boeing's.
"The earnings outlook appears bleak for many industries, and budget cuts are now becoming closer to a reality," says Cekerevac. "While there were optimists hoping that one party would be in charge of both the White House and the House of Representatives, this split means a greater risk of not being able to compromise and come up with a deal."
In the article "And So It Begins: Boeing Announces Cuts to Defense Division," Cekerevac notes that the earnings outlook has been poor this financial reporting season, with a high level of earnings warnings.
"With President Obama stating that he's in favor of higher dividend taxes, higher capital gains taxes, and greater regulation and increased costs associated with running a business, many investors are worried and are selling stocks ahead of these headwinds," reports Cekerevac.
The Profit Confidential expert states that the lack of visibility in eliminating the fiscal cliff is causing many in the defense industry to begin anticipating large budget cuts already.
"This negative earnings outlook is forcing companies to massively restructure and downsize," says Cekerevac. "While Boeing did state that these cuts were not in response to the fiscal cliff budget cuts or the presidential election…this level of uncertainty is certainly a factor."
Cekerevac concludes that when combined with higher taxes on capital gains and dividends, many investors will be looking for the exits.
Profit Confidential, which has been published for over a decade now, has been widely recognized as predicting five major economic events over the past 10 years. In 2002, Profit Confidential started advising its readers to buy gold-related investments when gold traded under $300 an ounce. In 2006, it "begged" its readers to get out of the housing market...before it plunged.
Profit Confidential was among the first (back in late 2006) to predict that the U.S. economy would be in a recession by late 2007. The daily e-letter correctly predicted the crash in the stock market of 2008 and early 2009. And Profit Confidential turned bullish on stocks in March of 2009 and rode the bear market rally from a Dow Jones Industrial Average of 6,440 on March 9, 2009, to 12,876 on May 2, 2011, a gain of 99%.
To see the full article and to learn more about Profit Confidential, visit http://www.profitconfidential.com.
Profit Confidential is Lombardi Publishing Corporation's free daily investment e-letter. Written by financial gurus with over 100 years of combined investing experience, Profit Confidential analyzes and comments on the actions of the stock market, precious metals, interest rates, real estate, and the economy. Lombardi Publishing Corporation, founded in 1986, now with over one million customers in 141 countries, is one of the largest consumer information publishers in the world. For more on Lombardi, and to get the popular Profit Confidential e-letter sent to you daily, visit http://www.profitconfidential.com.
Michael Lombardi, MBA, the lead Profit Confidential editorial contributor, has just released his most recent update of Critical Warning Number Six, a breakthrough video with Lombardi's current predictions for the U.S. economy, stock market, U.S. dollar, euro, interest rates and inflation. To see the video, visit http://www.profitconfidential.com/critical-warning-number-six.