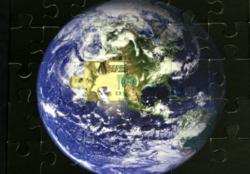 There is no question that the level of job creation currently in America is quite poor.
New York, NY (PRWEB) November 21, 2012
In a recent Investment Contrarians article, editor and financial expert Sasha Cekerevac reports that in a recent interview with CNBC, Cisco CEO John Chambers states that the company is looking around the world for the most attractive areas to conduct business. Cekerevac notes that Chambers specifically points out that Cisco will be spending its money in Canada, because that country has better corporate tax rates, and is generally an easier place to conduct business. (Source: "Cisco's Chambers: If No US Compromise We Will Invest Overseas," video interview, CNBC, November 13, 2012.) As Cekerevac reasons, this means that the high corporate tax rates in the U.S. are discouraging corporations from conducting business within the U.S., which ultimately affects job creation.
"There is no question that the level of job creation currently in America is quite poor," states the Investment Contrarians expert. "While [the country has] seen some improvement from the depths of the great recession, much more work needs to be done, not only for job creation, but also for a fundamental restructuring of the U.S. economy."
As Cekerevac reports, Chambers has been quite vocal for the business community in terms of how tax policy is impacting domestic job creation. During Cisco's current earnings quarter, the company reported solid numbers that beat expectations.
"To begin with, 82% of Cisco's large cash pile, which is approximately $45.0 billion, is not in America," notes Cekerevac. "The extremely high corporate tax rates are preventing this firm from being able to bring these funds into America to help job creation domestically." (Source: "Cisco's Chambers: If No US Compromise We Will Invest Overseas," video interview, CNBC, November 13, 2012.)
Cekerevac points out that Chambers expressed his wish to repatriate these funds and expand within America, which would result in significant job creation domestically. But, as Cekerevac notes, with America having the highest corporate tax rate in the world at 35%, the question isn't why are companies leaving, but rather: why aren't more firms moving abroad?
"If you create an environment that penalizes growth, versus other countries that reward it, the natural result will be a decline in revenue as people and businesses leave," reasons the Investment Contrarians expert. "…billions upon billions of non-taxpayer dollars [are] sitting idle in foreign countries, prevented from coming back to America because the current system penalizes repatriation."
Cekerevac notes that the solution to job creation is to determine what's best for building strong companies—only strong companies that can continue growing will be involved in job creation, he concludes.
To see the full article, and to get a real contrarian perspective on investing and the economy, visit Investment Contrarians at http://www.investmentcontrarians.com.
Investment Contrarians is a daily financial e-letter dedicated to helping investors make money by going against the "herd mentality."
The editors of Investment Contrarians believe the stock market and the economy have been propped up since 2009 by artificially low interest rates, never-ending government borrowing, and an unprecedented expansion of our money supply. The "official" unemployment numbers do not reflect people who have given up looking for work, and are thus skewed. They believe the "official" inflation numbers are also not reflective of today's reality of rising prices.
After a 25- to 30-year down cycle in interest rates, the Investment Contrarians editors expect rapid inflation caused by huge government debt and money printing will eventually start us on a new cycle of rising interest rates.
Investment Contrarians provides unbiased research. They are independent analysts who love to research and comment on the economy and investing. The e-newsletter's parent company, Lombardi Publishing Corporation, has been in business since 1986. Combined, their economists and analysts have over 100 years of investment experience.
Find out where Investment Contrarians editors see the risks and opportunities for investors in 2012 at http://www.investmentcontrarians.com.
George Leong, B. Comm., one of the lead editorial contributors at Investment Contrarians, has just released, "A Problem 23 Times Bigger Than Greece," a breakthrough video where George details the risk of an economy set to implode that is 23 times bigger than Greece's economy! To see the video, visit http://www.investmentcontrarians.com/press.