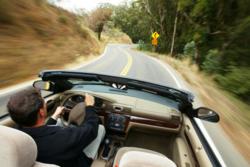 We Could Save You $468!
(PRWEB) November 21, 2012
With the launch of CarInsuranceDirectQuotes.com - click here to visit the website, insurance buyers have a new resource to find local companies in their area that offer home, auto, life and health insurance.
Users can enter their zip codes and select an insurance product to see a comprehensive list of local providers that offer the selected product. The website also gives visitors an easy way to get accurate insurance quotes, which greatly improves their chances of keeping insurance premiums at a manageable level.
"Insurance agents used to charge hundreds of dollars to collect quotes," said a representative of the company. "We serve the same role as a traditional insurance agent, but we essentially replace the middleman with easy access to reliable providers. Our users can drastically cut their insurance costs in only a few minutes."
Click here to get free insurance quote.
By using reputable providers with high financial strength ratings, this website makes it easier for buyers to get dependable insurance plans. The website's resources also give buyers a simple way to compare insurance options, which is an essential part of the buying process for products like health and life insurance.
"Some people assume that all insurance plans work the same, but this is far from true," said the website representative. "With term life insurance, for example, a buyer could choose between several different policy types and vary term lengths for drastically different results. Our goal is to give buyers the tools that they need to make smart decisions about their policies."
Insurance websites have given buyers much more control over their policies in recent years. By combining several different types of insurance resources, website will give buyers a much simpler way to handle all of their insurance needs in only a few minutes.
Click here to see how much it is possible to save on car insurance.