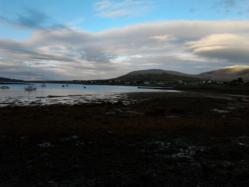 "As for happiness as opposed to pleasure: well, you can get pleasure by looking at a picture, and you can repeat that pleasure; but you have to see or feel the object to get the full value of that pleasure; the mere memory of it is always diluted.
(PRWEB) November 23, 2012
A Gift Whose Memory Does Not Fade.
A first of its kind in Ireland and the Western world, The Meditative Art school offers this unique one week workshop.
The Beautiful Ethereal Burren landscape in Ireland has been the inspiration for many artists for centuries.
Meditative Art applies the process of creating as a spiritual practice. Coming from the background of both the field of art and the spiritual world, we combine the two together. In this way, spiritual seekers can support their love and need to create; and vice versa artists can utilise their creativity to grow spiritually.
For further information and booking, please click on the link below:
http://meditativeartschool.com/earth-and-sky-in-ireland?utm_source=Anne&utm_medium=e&utm_campaign=Ir