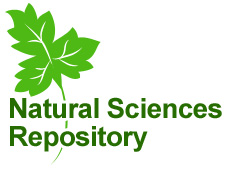 Pigs & Sheep Resources @ TriScience.com
Bad Honnef, Germany (PRWEB) November 22, 2012
The aim of the Repository for Animal Sciences Information is to provide reliable information on various areas of scientific interest in a format that can be digested easily. The information is presented in the simplest words and terms possible and that can be easily searched for within the website.
The Lifestock Section contains scientific information about living organism that feeds on organic matter. Because of this feeding habit, all animals can be called "heterotrophs," which means that they ingest other organisms or these organisms' products in order to sustain life. This term is used for multicellular and eukaryotic organisms belonging to the kingdoms Animalia and Metazoa. After inclusion of the two new categories, this section contains ten categories including Breeding, Cattle, Farm, feeding, Food, Mice, Milk, Muscle, Pigs and Sheep. This section currently contains over 50,500 articles. Users can receive alerts for newly published content in this section by subscribing to the Livestock Section RSS feed.
The newly published category Pigs contains scientific information on these even-toed ungulate animals belonging to the genus Sus. The pig family is believed to have descended from the wild boar and was domesticated by early man over eight thousand years ago. There are ten living species belonging to the genus of Sus, and a good number of extinct species that are studied as fossils. Pigs are also believed to be highly social and intelligent animals. The domesticated pig belongs in the list of the largest mammal populations in the world—there are roughly two billion individuals alive in the whole world at any time. Aside from being raised for pork, pigs are also a source of leather. The category currently contains over 2,000 articles including one on growth efficiency and profitability of high-market weight pigs, pigs responses to repeated social regrouping and relocation during the growing-finishing period, and on Salmonella in slaughter pigs in Northern Ireland Prevalence and use of statistical modeling to investigate sample and abattoir effects. Users can receive alerts for newly published content in this section by subscribing to the Pigs Category RSS feed.
The new Sheep category contains scientific information on these four-legged ruminant animals of the order Artiodactylas which are typically kept as livestock. The modern sheep is believed to be a descendant of the wild mouflon from Asia and Europe. Sheep are one of the earliest animals to be domesticated by humans for their fleece (the wool shorn from a sheep, typically in a single piece), meat (such as lamb, mutton, and hogget), and even milk. In modern times, sheep are primarily raised in Australia, New Zealand, in countries located in the southern and central regions of South America, and the British Isles. The category currently contains over 550 articles including one on castor bean Ricinus communis toxicosis in a sheep flock, Clavelous encephalitis of sheep, higher nervous activity in the thyroidectomised sheep and goat, the infective larva of Ostertagia circumcincta, a stomach parasite of sheep, and on variations in the dry weight and iodine content of the thyroid glands of sheep under uniform and varying conditions. Users can receive alerts for newly published content in this section by subscribing to the Sheep Category RSS feed.
The repository groups information in the natural sciences according to interrelated sections and categories that will help readers understand the context of whatever topic is searched information on. It is composed of eleven sections which are subdivided into up to ten categories. Each unit contains a definition composed in an understandable way. Each item in these sections and categories contains up to twenty clickable tags. All content is delivered through RSS feeds.