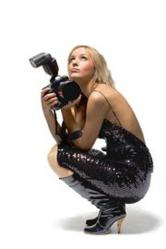 Modelling later in life is all the rage
London, UK (PRWEB UK) 22 November 2012
Modelling later in life is all the rage according to the team at UK Model Agencies and the experts offer a master class of mature modelling advice.
As new information is published today, it's all about growing older, but also having a great time, say the experts at UKMA.
'In this day and age, when women are looking after themselves much better and living longer, it is hard to believe that if you're over the age of 30, you're classed as a mature model,' explains Helen Stark, fashion editor for UK Model Agencies.'
With new pages added daily, UKMA give an insight into how to grow old gracefully. With tips on how to cope with ageing and mature modelling ageing tips, the experts at UK Model Agencies share their knowledge and expertise to models of all ages and give them the benefit of that advice. Their new pages are launched online today, only adding to the growing section about getting older and still having a modelling career as long as it is wanted.
'Most women won't feel their age and that's the beauty of the modelling world. When a female model is certainly not washed up just because she hasn't got her teenage youth any longer,' says Helen. 'If you're new to the modelling market, you need the advice on how to cope and prolong your looks as long as you can and that's where we step in our brand-new modelling expertise and mature women.' She goes on to say,' it's time to leave and whippersnappers to have their own chance in the limelight and to get yourself booked into a mature modelling agency if you have got the looks and style of this genre of modelling, You have your age as an advantage and experience and maturity certainly matters nowadays. There are lots of jobs available within modelling for an older model.'
With the largest comprehensive list of model agents in the whole of the UK, new pages dedicated team at your modelling is just launched by the winning website. With over 25,000 unique visitors every month, the additional pages only at all extra reading, they say. The team UK Model Agencies are clearly passionate about the profession, and are clearly experts, judging by the amount of happy models who have gone away with advice tailor-made for them.
'Our aim is to provide answers to any questions we may get asked in all sections on the website and it's something we are constantly striving to keep up to date,' says Helen. 'If we haven't covered the topic a model needs some help with, and we would welcome them to contact rules and we can tailor some advice, especially to their own look and style. We have teamed up with model advice specialists and commercial photography company, La Mode London, who see all genres of models come and go through the doors every single day.
http://www.ukmodelagencies.co.uk launch their brand-new pages dealing with mature modelling advice today and would invite any model to fill out the form on the website to gain some help in breaking into the industry.