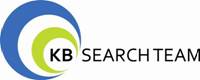 The growth has been amazing, it really has.
Ft. Wayne, IN (PRWEB) November 21, 2012
KB Search Team, a woman-owned recruitment firm located in Fort Wayne, Indiana, has hired a new full-time recruiter and relocated to a larger office space at 111 E. Ludwig Road, Suite 104, in Fort Wayne to accommodate the growth they have been experiencing.
KB Search Team conducts searches for both direct and contract placements in a variety of disciplines, including manufacturing, engineering, quality, operations, finance/accounting, healthcare, materials/purchasing, sales and marketing, human resources, and information technology. The recruiters consider themselves generalists with a goal to meet all of their client needs. Their client focus is at the core of everything they do, according to KB Search Team President Kathy Bruns. One unique aspect she pointed out is that each client has one point of contact at the firm. While they may all help each other behind the scenes, each client works directly with that one recruiter.
The firm was established in 2009 in the midst of one of the most challenging economic periods for recruiting firms. With over 100 years combined recruiting experience, the recruiters of KB Search Team found success with their client-centered philosophy and are now averaging between 60 and 90 openings at time, Bruns said.
"The growth has been amazing, it really has," said Bruns.
While they have only been together as a firm for three years, the recruiters have all worked with each other at different times over the past 30 years. Bruns and Pat McCombs are both celebrating 30 years of recruiting this year. The team also includes Brenda Wylie-Biggs, Rhonda Dove, Susie Carr, and Gail Mix.
Mix is the newest member of the team. KB Search Team had utilized her skills as a researcher on a contract basis because she is good at finding candidates with very specific skills, Bruns said. She also has 20 years of experience in recruiting, which made her the perfect fit when the firm needed additional recruiting help to handle the their growth.
Bruns credits referrals and long-term relationships for much of the firm's recent growth. They have a number of candidates who became hiring managers and suggested KB Search Team to their employers.
"We've also started working with investment firms that refer companies that need talent to take them to the next level," Bruns said. "That has been a lot of fun."
One area where Bruns has particularly noticed growth is in their contract staffing placements. The firm sees offering contract staffing as another way that they can meet all of their clients' needs.
KB Search Team utilizes the back-office services of Top Echelon® Contracting for its contract staffing placements. Debbie Fledderjohann, President of Top Echelon Contracting, has worked with each of the recruiters at KB Search Team.
"I've never worked with such a caring group of recruiters who truly want to come up with the best solution for their client's staffing need," Fledderjohann said. "They treat every client like a member of their family and go above and beyond each client's expectation…. which is exactly the kind of dedication you give your own family members."