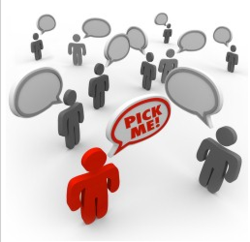 "Testing custom labels and stickers before mass-producing them gives manufacturers the opportunity to see what will attract their ideal customers and generate buzz about their products," says Business Development Manager AnneMarie Campbell.
Denver, Colorado (PRWEB) November 21, 2012
Lightning Labels, a custom label and sticker printing leader, encourages manufacturers to take advantage of low digital label printing costs and test custom labels and stickers before ordering large quantities.
"Testing labels and stickers before mass-producing them gives manufacturers the opportunity to see what will attract their ideal customers and generate buzz about their products," says Business Development Manager AnneMarie Campbell. "Knowing what does and does not work will be worth the reasonable cost of printing short runs of the labels."
How Testing Affects The Product Label Market: Most manufacturers realize that their product's custom labels and stickers will have competition, whether it's in online listings or on a store shelf. Although consumers are encouraged to not judge a product by its label or packaging, instead focusing on ingredient lists and honest product descriptions, it's almost impossible for people to not be swayed by the stickers and labels on a product.
But how can product producers know what labels and stickers will actually work to their advantage unless they have tangible numbers to base their assumptions on? Even if colors, design, style and descriptive copy have all been considered with care as to what manufacturers think their target audience will notice and appreciate, the labels may not be as successful as they hope or imagine.
However, when label and sticker testing is utilized - that is, testing several concepts to see what resonates with the most people and offers the most positive results - it is less likely a costly custom label campaign will be unsuccessful. The low cost of short runs of multiple label designs from Lightning Labels makes testing a worthwhile, cost-efficient investment all manufacturers should consider.
Testing Copy for Custom Labels and Stickers: Do you know what you want to say on your custom labels and stickers, but you're unsure exactly how to say it? Perhaps you are undecided between several product descriptions, but you want to know which would have the biggest impact on your audience?
Running several labels with varying copy and charting the results to see what words and descriptions draw people in may also indicate the style of copy a manufacturer or business uses on a website or other promotional materials.
Testing Label and Custom Sticker Materials: Lightning Labels offers customers a variety of custom stickers and labels materials and printing options. Whether businesses want to test how customers will react to eco-friendly materials - such as BioStone, recycled kraft, recycled vellum or EarthFirst PLA - or see if consumers have a preference between luxurious and more standard materials, printing smaller test batches can offer some answers and insight that may help assure businesses their investment will be worth it.
Other Means of Ensuring Label and Custom Sticker Success: Businesses may determine the success of their custom stickers and labels not only by ordering small batches of product labels, but also taking advantage of material samples from Lightning Labels. However, while testing is beneficial for a company's product branding success, it's also important to remain flexible when designing and creating custom stickers, labels and packaging.
Although you will want the label to reflect the business' ideals and honest product information, it's important to take heed of testing results and give targeted customers something they will want to buy. Finding a successful balance may be difficult, so keep the rest as easy as possible.
For those who are ready to test custom labels and stickers, Lightning Labels is running a Pre-Thanksgiving Event that's valid from November 13, 2012 through November 21, 2012. Save on custom labels and stickers with 15% off new orders. Simply use promo code THANKS15 at checkout. The promo code THANKS15 is valid on new label orders only and does not apply to reorders. Free ground shipping applies to regularly priced orders shipped within the United States and Canada, but shipping charges apply for printed press proofs. This offer cannot be combined with any other offers or promotions. Also, Lightning Labels will be offering special savings on Black Friday and Cyber Monday. Simply visit lightninglabels.com or our Facebook page to check for details on current promotions.
About Lightning Labels:
Lightning Labels uses state-of-the-art digital printing technology to provide affordable, full-color custom labels and custom stickers of all shapes and sizes, and now offers a full line of custom packaging products. From small orders for individuals, to the bulk needs of big businesses, Lightning Labels is equipped to handle and fulfill sticker, label and product packaging projects of all types. Best of all, like the name implies, Lightning Labels provides a quick turnaround to every customers' labeling and product packaging needs. Uses for Lightning Labels custom product labels and custom stickers include food packaging and organic food labels, wine and beverage labels, bath and body labels, and nutraceutical products, such as vitamins, essentials oils, and herbal remedies, as well as event stickers, adhesive window stickers and more. Lightning Labels strongly supports the development of environmentally friendly printing materials and carries EarthFirst PLA, a new kind of green label material made from corn instead of petroleum. While operating as a high-tech printer, Lighting Labels prides itself on its personalized customer service. Lightning Labels provides one stop shopping for all of your label and product packaging needs. For more information and to place orders online, visit LightningLabels.com. For the latest in packaging news and labeling promotional offers, find Lightning Labels on Facebook, Twitter (@LightningLabels), and Google+.