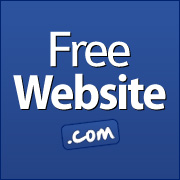 New York, NY (PRWEB) November 22, 2012
FreeWebsite.com released an informational article today that discussed the advantages of allowing the company to create a website for your club or company for free. The free website company offers the services of its website designers and Internet marketing experts to anyone at no charge.
"Some people think they can't create a website because they are not web designers," said a FreeWebsite.com representative. "That's why we'll do all the work and create the website for them."
The article contains valuable information on how FreeWebsite.com can create a website free of charge for private individuals, clubs, civic organizations and companies. The service is available to anyone that wants to get their message out on the Internet.
FreeWebsite.com also offers free Internet marketing services along with its free websites that get search results on the major search engines such as Google, Yahoo and Bing. The company will create a website based on client specifications utilizing the services of a web design professional and it is a free service.
About FreeWebsite.com: FreeWebsite.com breaks down barriers to website ownership by providing attractive, easy to maintain websites, complete with content, at a low price. To learn more, visit FreeWebsite.com.