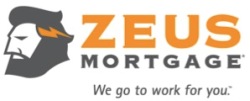 Houston, TX (PRWEB) November 26, 2012
Zeus Mortgage, a leading mortgage lender, today announced the company has recently taken over the previous building of former Houston Astros' starting pitcher, Roger Clemens. Recognized as one of the fastest growing companies in the United States, Zeus Mortgage hopes to achieve accelerated growth and expansion as one of the leading mortgage lenders in the Houston area.
The Roger Clemens Foundation was created in 1992 by Roger and Debbie Clemens to ensure that funds raised through various events and activities would be evenly distributed to the charities and organizations both have committed to support. The Foundation exists with the goal of supporting educational, charitable, literary, scientific and religious activities for children, with a special emphasis on underprivileged and at-risk children, as well as children with special needs.
"Roger and Debbie Clemens created and operated a successful organization and have left a legacy to be admired," stated Steven Kaufman, president, Zeus Mortgage. "Operating Zeus Mortgage where lives were changed is a great motivation to continue providing services that will benefit the lives and futures of those within the Houston area."
Relying on extensive industry knowledge and dedication to creating customized mortgage solutions, Zeus Mortgage remains committed to delivering enthusiastic service, proactive communication, and unsurpassed value to each customer, while ensuring the mortgage process remains simple and runs smoothly. Zeus Mortgage is now located at 230 Westcott St., Suite 120, Houston, TX, 77007.
More information about Zeus Mortgage and the company's individualized loan programs can be found directly at AskZeus.com. Additional information about the Roger Clemens Foundation can be found by visiting RogerClemensOnline.com.
About Zeus Mortgage
Zeus Mortgage is widely known as one of the fastest growing private companies in the United States, and is comprised of a team of world-class experts who are skilled at providing up-to-the-minute market information, offering valuable knowledge and insight to their clients. With proactive communication and enthusiastic service, Zeus Mortgage delivers unsurpassed value to their customers, while making the mortgage process simple and smooth. For more information about Zeus Mortgage please visit AskZeus.com or call 800-ASK-ZEUS.