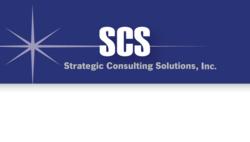 outstanding event organization, great speakers and relevant topics
Oak Ridge, TN (PRWEB) November 29, 2012
SCS isn't a novice when it comes to hosting educational events. In October of the past three years, the company has hosted their annual Government Contracting seminar in Oak Ridge, TN where the company is based. When the opportunity arose to host a similar event in support of their Fayetteville, NC office and to do so in conjunction with the North Carolina Military Business Center, they jumped at the chance. But, the timing was such that the event would also be held in October. Hosting two conferences in one month wasn't something SCS had attempted before, but the challenge was accepted.
The success of any educational event hinges on the subject matter being covered and the effectiveness of the speakers. To select the perfect speakers, SCS reached out to some of the most knowledgeable individuals in the GovCon industry…leading experts in their respective fields. The agenda considered topics and trends that were at the forefront of government contracting such as contract protests, sequestration and healthcare reform.
Oak Ridge, TN was the setting for the first seminar where attendees heard from Tennessee Secretary of State, Tre Hargett on the state's plan to enhance the state's business environment. Participants were also introduced to sources of lending by regional banking representatives and trends in government contracting from the founder and president of Strategic Consulting Solutions, Laura Davis. The full day event continued with insight on how to improve strategic planning within an organization.
The second seminar took place less than two weeks later at the Wake Tech Community College campus in Raleigh, NC. There, the audience heard from Tad Davis, Chief Executive Officer of the Army Reserve Command on how to do business with the federal government. Also on tap for both events were experts on the General Services Administration who shared their expertise on what organizations would benefit from using a GSA contract and how to earn a contract with GSA. A "Contract Protests" panel which included a corporate attorney, a government agency Contracting Officer, and a GovCon business owner were able to share perspectives and field questions from audience members. The protest panel proved to be crowd favorite as the questions and dialog flowed past the allotted time schedule. Detailed insight into the upcoming healthcare reform act and year-end tax issues rounded out the agenda.
Participant feedback was outstandingly positive touting the "real-world experience from presenters and participants," and "outstanding event organization, great speakers and relevant topics." Strategic Consulting Solutions is most pleased with the outcome and are already planning next year's events. Presentations from both events have been archived on the "Resources" page of their website. Please visit http://www.scsconsults.com for more information about SCS and the events.