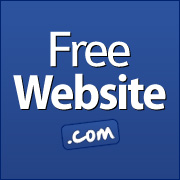 New York, NY (PRWEB) November 22, 2012
FreeWebsite.com released an article today that gives details on how the company can help businesses to increase revenue without adding to costs. The company will create a business website for free and then offer other important services such as done for you SEO and social media marketing.
In the article, FreeWebsite.com elaborates on the details of how it can create a business website for free and then utilize its marketing expertise to help bring in web traffic. The company also explains how each of its websites are designed by Internet engineers for free.
A FreeWebsite.com spokesperson said, "The Internet makes it simple for people to look up whatever information they need, whenever they need it. This is why it is imperative for businesses of all shapes and sizes to have a professional looking website for customers to use."
FreeWebsite.com provides clients with a powerful Internet presence at no charge. The company will create a business website for free and then host the site on a service that offers 99.9 percent uptime. Your business will have a unique Internet presence that will attract attention from all over the world.
About FreeWebsite.com: FreeWebsite.com breaks down barriers to website ownership by providing attractive, easy to maintain websites, complete with content, at a low price. To learn more, visit FreeWebsite.com.