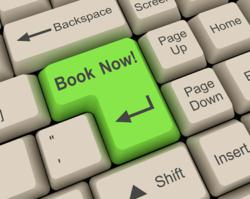 (PRWEB) November 21, 2012
Otel.com has reliable service, fast to provide all kind of information for the accommodation places that are suitable for many types of groups that can fit any budget. Otel.com team works closely with its clients on all the process for booking a hotel and helps in every way possible in order to find suitable budget fees and match every client need in order to have pleasant group trip. Whether it is a business conference, sporting event or just visiting some of the most interesting places in the world, otel.com offers competitive and flexible search but also its staff manages all questions for no charge at all. Group bookings for various events are no longer a problem with the offers that otel.com makes for its visitors and all travelers. It has never been easier to travel as a group to different cultural places all over the world.
Whether it is New York, Dubai, London or Paris, otel.com offers the unique solution to fast and easy group booking. It is the easiest way to find accommodation place and book at least 6 rooms to have unforgettable trip. London and Paris are the most popular destinations in Europe and otel.com has more than 1500 accommodation places to offer for each anymore. London group bookings offer visitors chance to see all the attractions this place has to offer taking tours with the open top buses that are landmark of the city or just walking tour. Paris is also a place to visit at least once and groups can spend unforgettable time visiting the Eiffel Tower, Louvre Museum or take walk on the world famous Champs-Élysées Street. Otel.com has extended its list of accommodation that can suit any group while on business trip, student group, sport events or family celebration, such as New York and Dubai group bookings. Dubai is ideal place for relaxation on the world class beaches but also a business center where people from all round the world gather. New York is a city that never sleeps. New York group bookings offer travelers many interesting options and places to see like group sailing, visiting Central Park ZOO, Museum of National History, Statue of Liberty, Times Square and many other places.
Otel.com keeps the pace with the traveler's needs and worldwide traveling trends. For more group booking information visit otel.com web site and find destination according to the needs of any group.