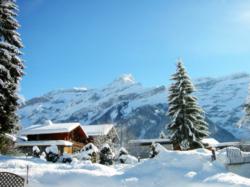 visit countries where the winter months are designed for holiday making
Kent, UK (PRWEB UK) 23 November 2012
The end of January is usually the most depressing for most as it is the aftermath of an exciting buzz of Christmas. Having a winter break can help to take away the dark winter blues that many holiday makers may experience during the darker, colder days

Having a winter holiday can break the depressing mood that the dark days can sometimes bring. It kicks in positive thoughts which take the mind off the negativity of cold dark days.
Use the winter days to book activity based holidays; there is the bonus of keeping fit while having fun and this can be done alone or also done as a group or family. Try skiing holidays or cruises that would cruise across to different countries.
Choose a country that is not experiencing winter at the same time as your "mother country". There are many countries where the seasons are opposite to ours.
If the cold temperatures are not a bother, then visit countries where the winter months are designed for and around holiday making. Some countries are actually much prettier in winter.
Holidays during the winter have the big possibility of bringing savings; hotels are at their off-peak times and so prices will be lower for even the best rooms and flights will also be cheaper.
If avoiding the crowds is something that sounds appealing then some winter holidays can provide that. Most people tend to do holidays in the warmer weather, so come winter time, the crowds have depleted.
Visit the cities during winter. The cities look pretty during winter and crowds are less during the colder months.
For photos lovers, take a whole different look at sceneries during winter while holidaying and capture a whole new look winter photos can bring; the seafronts, trees and even the skies give off interesting colours.
If you like our posting, just drop us a line as we would love to hear from you.
Luggage Superstore's established site is in West Kingsdown, Kent. Their aim is providing competitive prices of the highest quality luggage and top calibre Customer Service for online luggage shopping.
Trina Chee-a-kwai
Luggage Superstore
01474854666
Email Information