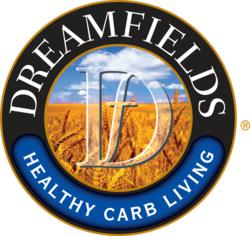 MINNEAPOLIS, MN (PRWEB) November 27, 2012
Diabetes has become one of the fastest growing health concerns in this nation. According to the American Diabetes Association, 26 million Americans have diabetes (18.8 diagnosed; 7 million undiagnosed) and 76 million have prediabetes. A recently released study from the U.S. Centers for Disease Control and Prevention (CDC), states that the number of diagnosed cases of diabetes rose by 50 percent or more in 42 U.S. states, and by 100 percent or more in 18 states between 1995 and 2010. Since November is American Diabetes Month®, Dreamfields pasta is serving up easy lifestyle changes and healthful pasta recipes for those trying to maintain healthy blood sugar levels.
Many who avoided pasta in the past due to a diabetes or pre-diabetes diagnosis have discovered they can enjoy it again in moderation, thanks to Dreamfields. Compared to traditional pasta, Dreamfields provides more fiber and fewer digestible carbohydrates, which can help maintain healthy blood sugar levels. Since it's made from durum wheat semolina, Dreamfields also has the delicious taste and texture of traditional pasta, making it perfect for the whole family to enjoy.
"Preventing or managing diabetes is a challenge that many Americans face today. Dreamfields is committed to providing nourishing pasta as well as helpful information and resources, that can help maintain blood sugar levels as part of an overall healthful diet," said Liz Housman, Director of Marketing for Dreamfields. "Countless fans and healthcare professionals have contacted us over the years to share their personal stories of how Dreamfields has made the challenge to stay healthy an enjoyable one. Small steps can go a long way in health management."
Dreamfields Advisory Board Member Roberta Duyff, MS, RD, FADA, CFCS, offers simple checks and changes that can make a difference in maintaining healthy blood sugar levels:
1. Go to the Doctor: At your next medical visit, ask to be tested for pre-diabetes, especially if you are overweight, have high blood pressure, low HDL and high triglycerides, a family history of diabetes/gestational diabetes, or if you belong to an ethnic or minority group at high risk for diabetes.
2. Lose Weight: Most health experts agree that losing as little as 5 to 7 percent of body weight -- if overweight or obese -- may lower the risks of diabetes/pre-diabetes.
3. Get Moving: If you have diabetes, staying active can help manage blood sugar levels and lower health risks linked to diabetes. Consult with your health care provider for a physical activity plan that balances exercise with eating to keep your blood sugar level within a target range.
4. Make Carbs Count: Include carb choices that are nutrient-dense: vegetables, fruits, fiber-rich grain products, and fat-free milk and milk products. Limit sugary foods, such as cakes, candy, cookies, and sodas.
5. Fiber Up: A fiber-rich diet may help control the rise of blood sugar level after eating. The daily recommended fiber intake is 25 to 38 grams for adults to age 50 years, depending on gender. Older adults need somewhat less. However, many reach just half that goal. Dreamfields pasta has 5 grams of fiber per 1 cup cooked serving, making it easier to reach fiber intake goals.
6. Divide Your Plate: Fill half your plate with non-starchy veggies; one quarter with starchy foods such as pasta, potatoes, or rice; one quarter with lean protein foods; and on the side with 1/2 cup fruit and 1 cup low-fat or fat free milk.
When preparing meals, simple ingredient swaps or subtle changes in cooking methods can make a difference. For example, substitute Dreamfields for traditional white pasta and follow cooking instructions on the package to maximize the benefits in your favorite pasta dishes. Other suggestions include:

Use plain Greek yogurt in place of mayonnaise or sour cream in cold pasta salad recipes.
Make pasta recipes heart healthier by using lean ground turkey or extra lean ground beef in place of ground beef. People with diabetes are a higher risk for heart disease.
Cut back on sodium by swapping out salt for fresh or dried herbs and spices. Those with diabetes are advised to reduce sodium intake.
Try using fat-free evaporated milk instead of cream in creamy pasta sauces to trim calories and fat.
Use a non-stick pans to limit cooking oil (and calories) when stir-frying veggies or meat to toss in with your pasta.
It's important to check with your health care professional to see what works best for you before starting a diet or exercise plan to manage diabetes.
###
About Dreamfields Pasta:
Dreamfields puts pasta back on the menu for people with diabetes. With only 5 grams of digestible carbs per cooked serving, 5 grams of fiber per serving, and the wonderful taste of traditional pasta, Dreamfields is sure to be a hit with the whole family.