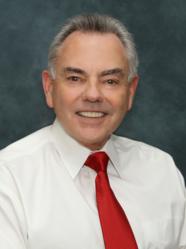 Cumming, GA (PRWEB) November 22, 2012
Patients in Cumming, GA can now receive a 15 percent reduction in fee for all dental services through Dr. Page Barden's dental practice. The promotion started on November 1 and will last through the end of the year.
Dr. Barden appreciates his patients and wants to keep them smiling this holiday season by offering them a reduction in their dental care. To show how thankful he is, along with the 15 percent promotion, he is also offering an extra five percent to those special patients who know the secret word, "root canal."
All of these offers are good from November 1 through December 31 and available to all informed patients. The offer goes out to patients with or without dental insurance, helping all patients get the best deal possible. Dr. Barden is hoping to offer the discount for treatments that can be started and completed within this time frame. If there is a larger case that time doesn't permit him to complete, he will generously carry the offer over into the New Year.
Dr. Barden offers the new laser gum disease treatment, places dental implants and dentures, treats patients for unique cases such as TMJ and sleep apnea, and offers many cosmetic dentistry services such as crowns, veneers and teeth whitening procedures. Visit his website today to learn more about his dental services.
Page Barden, DDS is a periodontist offering patients' personalized dental care for Cumming, GA. Dr. Barden received his Bachelor of Arts from University of Denver. He continued his education at the University Of Detroit School Of Dentistry. After serving in the U.S. Air Force, Dr. Barden further extended his education at Indiana University where he earned a degree in Periodontics from the School of Dentistry. He and is part of one percent of dental professionals providing the most recent FDA cleared laser procedure for gum disease and periodontal treatment. To learn more about Page Barden, DDS and his dental services visit his website at http://www.georgiagumsurgery.com and call (678) 648-1998.