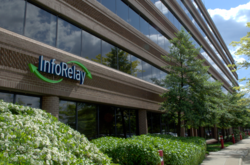 Businesses that host their servers in-house were at the mercy of their local power companies and the associated infrastructure used to deliver power.
Herndon, VA (PRWEB) November 26, 2012
Colocation Hosting and Cloud Services provider Big Brain Global partners with Northern Virginia Network Solutions firm InfoRelay Online Systems to offer clients unmatched disaster recovery services, at a time when dependability and connectivity are essential.
Panic was pervasive among companies along the eastern coast of the United States on Friday, October 26th, as fear of Hurricane Sandy manifested. Businesses that host their servers in-house were at the mercy of their local power companies and the associated infrastructure used to deliver power. Unfortunately, many companies did not have backup systems in place to prevent power and network outages.
Colocation hosting firm Big Brain Global alleviated some of these concerns. One of Big Brain's clients contacted its Sales Engineering team on the Friday prior to Hurricane Sandy, explaining that it needed to colocate its network Infrastructure at a remote, redundant data center that could withstand the potential damages that may be incurred by the impending Superstorm, which was expected to hit within 48 hours. Big Brain Global's CEO Brian Smith explains, "They called Big Brain at 3PM Friday, and by 10:30PM, their order was confirmed and quoted... By 8PM on Sunday, the Big Brain team and its clients had begun turning-up their new network infrastructure." Big Brain's strategic partnership with InfoRelay provided the tools necessary to deliver redundant network connectivity and power infrastructure by 2AM on Monday, just in time for the storm.
As the Sandy rounded the southeastern corner of the Tri-state area, InfoRelay Online Systems braced its facilities for impact, by leveraging the large investment that it had already made in high levels of redundancy. InfoRelay's preparations included purchasing excess generator fuel and housing its highly-trained technicians at the hotel physically connected to its IAD4 data center for the duration of the storm. InfoRelay President Russell Weiss explains, "When our Facilities Management Team first heard of the coming storm, they verified all fuel levels within InfoRelay's fuel tanks. As the storm approached, InfoRelay placed orders with two different vendors to deliver fuel [in the coming] days after the impact of the storm. At our IAD4 facility in Herndon, VA, which is physically connected to the Dulles Hilton Suites, we took out several hotel rooms to house our staff, who stayed in the building throughout the duration of the storm. Thanks to our dedicated staff and our structured processes, our network and data centers remained completely stable." Other firms did not pull through the storm so gracefully though. Data centers in New York City, which host a variety of large websites such as The Huffington Post, Buzzfeed and Gawker, were forced into an outage, while another Equinix Data Center facility on 8th Avenue reportedly had a back-up power generator failure.
Through strategic collaboration, Big Brain Global and InfoRelay effectively prevented client service disruptions. Big Brain's 48-hour turn-up of a client's network system helped maintain the client firm's operational continuity, which was of mounting concern because of the financial trading platform that client manages. The trading platform is directly connected to remote networks in the Philippines and in India, which would both continue regular operations regardless of the storm in America, putting additional strain on the client and emphasizing the need for redundant networks. With stable data centers and responsive action, a large portion of the incremental maintenance costs was saved, as well as lost sales revenues were prevented for the end-clients. Smith explains, "I think the most important lesson learned from this ordeal is that agility is key. Our client's distressed call came in just 48 hours before the expected storm, but with the help of our responsive team, and InfoRelay's preparedness, we were able to prevent any lost revenues for the client."