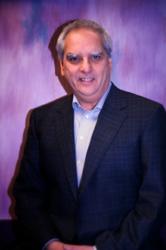 Rockville, MD (PRWEB) November 23, 2012
Steven N. Rice, D.D.S., of the Advanced Laser Gum Surgery Institute of Washington repairs receding gums with minimally invasive techniques. Traditionally, tissue is removed from under a flap of skin cut in the palate or directly from the palate and then stitched to the gums in order to cover the exposed tooth root. Instead of using donor tissue from the patient, Dr. Rice utilizes Alloderm, which is derived from human skin that is processed in such a way that tissue rejection is extremely minimal. This means that patients undergoing the Alloderm graft surgery gum disease treatment will not need to also have palatal surgery. Studies show that the results are similar with both methods.
Most adults have some form of gum disease. Those with gingivitis, or early stage gum disease, can often control the disease through proper brushing and flossing and regular dental visits. However, when the disease progresses to periodontitis or advanced periodontitis receding gums can result. Gum recession means that the roots of one or more teeth are exposed and at risk.
Dr. Rice uses gum grafting procedures to place the Alloderm dermal matrix over the exposed teeth and stitch it to the surrounding gums. This method of gum disease treatment offers the benefits of reducing healing time because palatal surgery is unnecessary, treating more teeth in a single visit because there are no limitations on harvesting tissue, and providing an overall consistency to the quality of the graft.
While the best treatment for gum or periodontal disease is prevention, when the disease has progressed to this stage, gum grafting is a viable option for patients who want to save their teeth. Gum disease treatment with Alloderm is minimally invasive and highly effective. More information about gum disease and this gum disease treatment procedure can be found at http://www.advancedgumsurgery.com.
Advanced Laser Gum Surgery Institute of Washington is a periodontal practice offering patients personalized dental care for Rockville, Maryland since 1981. Dr. Steven N. Rice received a Doctor of Dental Surgery degree from the University Of Maryland School Of Dentistry. He continued his education as a General Practice Resident in the United States Army, where he was awarded a Medal of Commendation. He studied periodontics at the Medical College of Georgia and was recognized as Diplomate of the American Board of Periodontology upon completion. Dr. Rice is part of one percent of dental professionals providing the most recent FDA cleared laser procedure for gum disease and periodontal treatment. To learn more about Advanced Laser Gum Surgery Institute of Washington and their dental services visit their website at http://www.advancedgumsurgery.com and call (240) 747-7355.