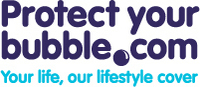 (PRWEB UK) 23 November 2012
Look at the face of a Samsung Galaxy Camera and it looks like, well, a camera. From the other side, it looks like a smartphone. Finally, the union of a camera to a phone instead of the other way around. Protect Your Bubble, specialty insurance gurus, take a look at this new gadget, one that has finally arrived.
While it would be revolutionary for this to be the first, it is in fact not. Nokia's 808 Pureview has a 41 megapixel sensor on a smartphone, but the operating system, Symbian, was short-lived. Polaroid's SC1630 had an introduction earlier this year, but an introduction is all that has been seen so far. The Galaxy camera, however, with its Android operating system has a decent chance of making it.
While pundits may argue over the portmanteau of a name, phonecamera …smartcam …camphone, the one topic they will not argue about is the appeal of this awesome device.
The camera is the focal point. A 16 megapixel sensor with a massive 21x zoom and 23mm aperture has a proper digital CMOS unit and not the low-grade sensor normally relegated to smartphones. The zoom lens is a zoom lens in that it retracts into the body of the camera whereas the Nokia's zoom is strictly digital. A small flash sits on the front, but its size is not relative to its capabilities of image processing. Video runs 1920x1080 pixels at 30fps and 720x480 at 120fps. This speed rivals dedicated digital camcorders. Complete technical specifications for the camera are available here.
The camera's, if it can be called that, thickness is somewhat misleading. While Samsung claims the camera to be 19mm thick, it is only this thick at the thinnest point. With the lens extended, the camera's thickness expands to 35mm. At 305 grams, it is almost twice as heavy as the Nokia camera. When placed against other cameras of near identical function, the weight of the Samsung is approximately one-half of the standard camera, and a full third of the thickness, bringing weight and size to a point of relativity.
A 1.4 GHz quad-core processor has 8GB of internal memory and a microSDXC slot for cards up to a theoretical 2 TB (2000 GB). A 4.8" display has a yet undetermined resolution. The battery, 1650mAh, is small for both phones and cameras by today's standards.
If the camera has a selling point, and the Android 4.1 operating system is it. Take a photo or shoot video, edit and upload directly to a repository, file sharing site or social media. Editing applications can suggest how to help and everything backs up nicely to Samsung's cloud.
By the way, it is also a phone, and as a phone, it can take a SIM card to upload via HSPA+ or LTE depending on the model. Since it runs Android, it does everything an Android device can do, including GPS.
Professional photographers may flock to this camera because of the ease of editing and uploading. Amateurs may like it for an easy but powerful way to take pictures. For them, any further selling point is unnecessary. It may be too large for a phone or too basic for a camera, but those who are in the market for something like this specifically will not concern themselves greatly with cost.
However, what may be a concern are theft, loss and damage. Dropping some serious coin on a new gadget comes with risk, so protect investments with gadget insurance. Protect Your Bubble is gadget insurance for phones, smartphones, cameras or camera/phone combinations. Visit Protect your bubble for additional information or to request a free quote.
Protect your bubble is an online gadget insurance provider, offering great value insurance cover for mobile phones, iPads, iPhones, Smartphones,cameras and more.
Get an instant quote for your gadgets via the following URLs:
Mobile Phone Insurance: uk.protectyourbubble.com/gi-mobile-phone-insurance.html
iPhone Insurance: uk.protectyourbubble.com/ip-iphone-insurance.html
Camera Insurance: uk.protectyourbubble.com/ci-camera-insurance.html
Find Protect your bubble UK on the following social networks:
Facebook: facebook.com/ProtectYourBubble
Twitter: twitter.com/protectyrbubble
YouTube: youtube.com/protectyourbubble