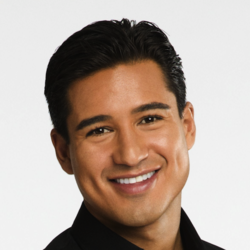 McLean, Virginia (PRWEB) November 21, 2012
Through a partnership with GoodChime!, the social network that promotes healthy lifestyles, the live event is scheduled for Monday, November 26 at 4pm (EST). It will also be viewable on GoodChime's YouTube channel and a few of the questioners will be invited to join the Hangout. The Google Hangout event will be similar to the event that the Obama administration held earlier this year where the President took live questions from citizens. Click here to learn more about the event and sign up: http://mariolopezlive.eventbrite.com/
"I'm excited to use social media to connect with fans on a personal and intimate level, but also to inspire them to life healthier lifestyles", said Mario. "We are honored to be working with a great role model such as Mario to support his mission", said Dr. Potarazu, founder of GoodChime!
About GoodChime!
GoodChime!(tm) is a revolutionary new social media platform where people engage in meaningful dialogue within a safe community, and participate in activities relevant to their health needs. Leveraging the power of celebrity brand, GoodChime engages consumers as active participants in better managing their health.
About Mario Lopez
Mario Lopez got his first professional role in 1984 in the series "a.k.a. Pablo". In the late 80s and 90s, Mario was best known for portraying the character A.C. Slater on "Saved by The Bell". Since then, he went on to star in "Breaking the Surface: The Greg Louganis Story", "Pacific Blue", "The Bold and the Beautiful", and many others.
Mario's acting career has taken him to a variety of roles. In 2006, he signed on to become a contestant on "Dancing With The Stars" with Karina Smirnoff where they finished second. In 2008, Mario made his Broadway debut in "A Chorus Line". Mario went on to publish several books including "Mario Lopez Knockout Fitness", New York Times bestseller "Extra Lean", and "Extra Lean Family". In December 2011, Mario also launched his own underwear line called RatedM. In addition, he is also a host for the shows "Extra", "America's Best Dance Crew", "MTV's Top Pop Group", etc.
Giving back remains one of Mario's top priorities. He is a spokesperson for charities including the Community Youth Athletic Center in San Diego where Mario grew up, The Ronald McDonald House, Susan G. Komen for the Cure, Eva's Heroes, Boys & Girls Clubs of America where he is currently the Alumni Ambassador of Fitness, and others. Mario continues to work on many projects, including a wedding ceremony special that will air on TLC in the winter.