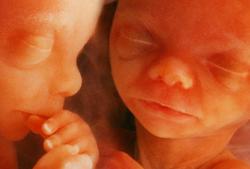 This is a game changer in the field of infertility.
Phoenix, AZ (PRWEB) November 27, 2012
The World Egg Bank, the largest commercial donor egg bank agency in the world is seeing an increased number of women interested in knowing more about frozen donor egg technology as a means to achieve pregnancy. The increase is largely due to the recent announcement from the American Society for Reproductive Women to remove the label "experimental" from human egg freezing.
"This is a game changer in the field of infertility," said Dr. Pat McShane, Medical Director of The World Egg Bank, based in Phoenix, Arizona. Dr. McShane, a pioneer in the field of infertility, trained at Harvard Medical School and served as the Medical Director of IVF at Brigham and Women's Hospital in the mid 1980's during the beginning days of IVF. "This is the last domino in the piece of things that will allow us to store eggs for women and couples whether it be for medical, social or religious purposes," added Dr. McShane.
ASRM summarizes, oocyte cryopreservation has improved dramatically over the past decade and that is it a safe treatment to be used in infertility care, with good evidence that fertilization and pregnancy rates are similar to IVF with fresh donor eggs. Pregnancy rates from various studies are reported between 30 to 60 percent.
"People wanted sufficient data to suggest the procedures were safe. It took significant improvements in cryopreservation methods to provide more people in clinical labs the confidence to proceed with further experiments to refine the techniques," said Dr. Steven F. Mullen, Cryobiologist and Scientific Director of The World Egg Bank.
A recent review by ASRM shows over 900 live births derived from cryopreserved oocytes suggests there is no increased risk of congenital anomalies compared to the general US population.Over the past decade, The World Egg Bank helped pioneer cutting-edge technology in the cryopreservation of oocytes. In 2011, Dr. Mullen developed a research program designed to improve human oocyte vitrification in an effort to make it an easy-to-adopt methodology compared to that which is currently being utilized. Dr. Mullen continues to develop improved technology for the vitrification of human oocytes. Vitrification is the solidification of solution without ice crystallization, the biggest danger in freezing eggs.
On January 1st, of 2005, the first baby was born from The World Egg Bank's inventory of frozen donor eggs. Today, Avery Kennedy of Lexington, Ky. is seven years old.
"I'm glad we took the leap of faith. It worked out beautifully for us on the first try with the frozen eggs. Now, more couples can experience parenthood with a new found confidence," said Wendy Kennedy, Avery's mother, a pioneering parent of this technology, who is also an oncology nurse. "It has changed our lives and for the generations that may never had existed if it weren't for these researchers. I'm glad our child was able to make a difference," she added.
The World Egg Bank is the only commercial egg bank shipping eggs world wide, with more than 500 shipments recorded to date. In the last three years, shipments have doubled annually since the improvement of this technology. Since 1996, The World Egg Bank has worked with more than 4,000 couples in need of donors.
Researchers at The World Egg Bank believe the new classification from "experimental" to "standard" will most likely open opportunities for health insurance to cover some if not all of the expenses.
"It is a pleasure to see that infertile women have finally received the reassurance they need to consider frozen eggs as a convenient, highly viable, less expensive and relatively stress-free option to use than fresh donor eggs," said Diana Thomas, CEO/Founder of The World Egg Bank.
Thomas founded The World Egg Bank in 1996 after her own personal struggles with infertility.
# # #
The World Egg Bank Mission: For those faced with infertility, The World Egg Bank strives to make building a family a simple reality.