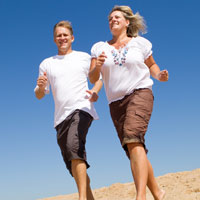 Dallas, TX (PRWEB) November 22, 2012
Dr. Frank Veninga is pleased to announce that he is now offering Transoral Incisionless Fundoplication (TIF), a revolutionary new form of acid reflux surgery, at his Dallas practice, North Texas Bariatric & General Surgery. Dr. Veninga feels that the addition of the TIF procedure to the selection of services available at his practice will further allow him to improve the health and quality of life of his patients.
Acid reflux disease, also known as gastroesophageal reflux disease or GERD, is most commonly associated with chronic heartburn. Those who suffer from the condition may also experience chest pain, an inability to tolerate certain foods, frequent swallowing, excessive throat clearing, hoarseness, and a persistent cough. The TIF procedure provides an effective, long-term alternative to medications that give only temporary relief, as well as to more invasive forms of acid reflux surgery.
The TIF procedure is a form of acid reflux surgery that requires absolutely no incisions. Dr. Veninga uses the EsophyX™ device and an endoscope to reconstruct the anti-reflux valve via the patient's mouth. By reshaping the anti-reflux valve, he is able to improve its ability to protect against reflux and, consequently, heartburn and other symptoms. The procedure takes only about an hour to perform while the patient is under general anesthesia.
The TIF Procedure was developed and designed for patients with significant acid reflux but without a significant hiatal hernia. If the patient has a significant hiatal hernia, the hernia can be repaired laparoscopically in conjunction with a TIF.
According to recent studies, patients who underwent TIF reported an 80 percent improvement in their quality of life, while 79 percent no longer required daily medication to control their symptoms even two years after surgery. This highly effective treatment for acid reflux disease will surely prove an excellent addition to Dr. Veninga's list of specialties.
Dr. Veninga is recognized as a pioneer in the fields of general and bariatric surgery. D Magazine named Dr. Veninga one of "The Best Doctors in Dallas 2007," a testament to his exceptional reputation, work ethic, and success rate. He devotes substantial time each year to continuing education and rigorous training in order to stay at the forefront of the ever-changing techniques and technologies used in bariatric and general surgery. An abdominal surgery specialist, the Dallas native combines his extensive knowledge of the body's core with that of the gastrointestinal system to provide optimal treatment to his patients.
Conveniently located for patients in Dallas, Plano, Lewisville and surrounding communities, Dr. Veninga can be reached at his Baylor Medical Center of Carrollton office at (972) 939-8218 or by contacting North Texas Bariatric and General Surgery, P.A.
Originally posted by Frank Veninga on Dr. Frank Veninga's Blog.