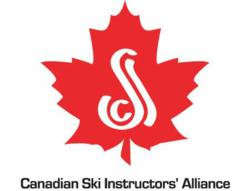 CSIA level 1 has a major benefit over the British Association of Ski Instructors (BASI) level 1
(PRWEB UK) 22 November 2012
Previously students completing a ski instructor course would sit a 4 day CSIA level 1 exam to become certified as a ski instructor. However recently this year at a CISA board meeting in Montreal it was confirmed that this exam would now take place over 3 days. There are no changes to the course material or the standards required to pass the exam, only that the exam will now be completed over a shorter time frame.
Unfortunately there has been no reduction in the total cost of the course. For a comprehensive list of course dates and locations please visit the CSIA web site http://www.snopro.com. This site also provides a brief overview of the CSIA level 1, with access to reading and course material.
It is still regarded that the the CSIA level 1 has a major benefit over the British Association of Ski Instructors (BASI) level 1 certification in that it's ability to go on and teach in an open mountain environment. The BASI level 1 instructor may not legally teach on a ski hill.
The Canadian Ski Instructors Alliance (CSIA) overseas and governs the CSIA ski instructor qualifications for Canada and is part of the International Ski Instructors Association (ISIA).
This news article was written by NothinButSnow who run a market leading ski instructor course in British Columbia, Canada to allow people to obtain their CSIA level 1 certification along with other ski qualifications.