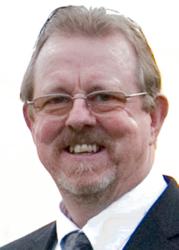 Not so long ago everyone seemed to be talking about Green IT. Since the recession those discussions have gone quiet. Senior executives need to understand that Green IT is not only good for the environment it is good for their bottom line too.
Gloucester, Gloucestershire (PRWEB UK) 26 November 2012
David Hunt, founder and Principal Partner at Interimco is a regular and popular presenter at UK Oracle User Group (UKOUG) conferences. On Monday December 3rd he will be presenting at the 2012 annual conference on the subject of Green IT and how it really can improve business profits.
Businesses increasingly need to be seen to be demonstrably "green". The motivations for doing so may differ from company to company, industry to industry and country to country, but the basic need is the same.
Information Technology (IT) is directly responsible for a substantial carbon footprint and many opportunities exist to reduce this. There are many quick wins that are easy to implement, such as raising the thermostat a few degrees in the computer room. Why are they always so cold? Just think how much energy is used keeping those computer rooms that cold.
But there are other actions that require more thought and effort.
Appropriate use of the right IT applications can significantly reduce distribution miles travelled, effect overall reductions in a business carbon footprint and make a positive contribution to the bottom line profits of an organization and reduce costs for public sector departments.
This presentation will provide feedback from a senior executive round table discussion on green IT that was hosted recently by The CIO Partnership in conjunction with Olswang law firm. David will explore how any organization can make its IT department more green, improve business performance and improve profits. It will include a customer case study and the roundtable discussion paper will be available to attendees.
Attendance at the UKOUG conference is by prior registration. For more information visit the conference website.
Interimco, founded in 1998, provides independent transformation and transition leadership to businesses of all sizes. Projects to date include Governance Risk and Compliance solutions, business rescue, business development for trade sale, merger and acquisition negotiations, commercial contract negotiation, and sales and marketing management.
David Hunt is the author of "Forty-five and gaga!" and "Presenting for Success"