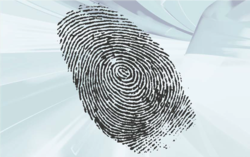 Our forensic services have consistently been able to provide unmatched investigatory and analytical results during litigation matters. Quite often delivering the critical evidence for our clients. -Jarrett Kolthoff, President/CEO of SpearTip
St. Louis, Missouri (PRWEB) November 27, 2012
SpearTip, LLC, a cyber counterintelligence firm, has released a white paper entitled Computer Forensics Early Case Assessment & Digital Forensic Triage white paper outlining the recommended initial steps of litigation efforts relative to the compromise of electronic media. SpearTip provides state-of-the-art information security, incident response consulting, and cyber forensics investigations.
Almost daily there are news reports of significant cyber cyber-attacks and data compromises involving some of the largest and most tech savvy enterprises. These types of breaches trigger state and federal breach notification laws and SEC guidance regarding the disclosure of material risks and even common law anti-fraud issues prior to the sale of a business. SpearTip has the capability and experience to discover such breaches, safeguard sensitive data, mitigate regulatory disclosure, and protect an enterprise's reputation in the marketplace. As the inevitability of cyber espionage and data security compromises increases, SpearTip offers enterprises the ability to meet the time-tested admonition that 'the best defense is a good offense'.
Kristopher Bleich, author of the Computer Forensics Early Case Assessment & Triage White Paper, says "Through a proactive approach and cutting edge forensic support, organizations are able to protect their intellectual property in an age where the theft of trade secrets is only a mouse click away. SpearTip combines traditional investigatory techniques with un-paralleled computer forensic results, providing our clients with the resources and evidence to protect their Brand during civil litigation."
Mr. Bleich has 15 years of military and civilian law enforcement, computer information security, and computer forensic experience. He has extensive experience in criminal investigations and criminal computer forensic investigations. He has testified in various criminal cases including possession of child pornography and exploitation of a minor, along with other criminal cases as an expert computer forensics witness. He has real-world experience in the identification and analysis of Advanced Persistent Threat (APT) malware within corporate network environments. Mr. Bleich is certified to instruct law enforcement personnel in the seizing of electronic evidence through the National White Collar Crime Center (NW3C), along with being a Certified Ethical Hacker (CEH) and certified as an EnCase Certified Examiner (EnCE). Mr. Bleich continues to serve his community and increase his skills as an investigator as a Police Officer for the City of Holts Summit, Missouri.
SpearTip's unique expertise brings to bear on security breaches and information theft scenarios a comprehensive set of technical and human factors capabilities that meet or exceed standards for cyber cyber-counterespionage recognized by various federal agencies and the Office of the National Counterintelligence Executive (ONCIX).
Cyber forensics greatly aids our clients when responding to and/or thwarting unfair competition by departing or malicious employees, even in the absence of restrictive covenants. Digital Forensics can provide leverage against the competitor who retains the former employee. SpearTip puts comprehensive counter-espionage capabilities at the disposal of banking and other regulated financial services entities to assure regulatory compliance and, equally importantly, to protect against financial loss, brand impairment, and civil liability. These capabilities can be indispensable to attorneys as well as clients in carrying out internal investigations, in preparation for litigation, and in obtaining reliable information from adversaries in pretrial discovery.
Mr. Jarrett Kolthoff, President / CEO of SpearTip, has over 17 years of experience in the field of Information Security for both the government and corporate sectors. As a former U.S. Counter-intelligence Agent, he has vast experience in conducting counter- espionage investigations and vulnerability assessments for U.S. military installations and government contract facilities. His civil casework has included investigations in anti-trust lawsuits, embezzlement, fraud, and bankruptcy. He has testified in civil cases as an expert computer forensic witness and often has acted as a liaison between corporations and law enforcement agencies.
Mr. Kolthoff has considerable experience in securing sensitive data for privacy/security audits, policy and procedure development, and deployment of technical security controls.
Learn more on digital forensics and the necessary steps in a cyber cyber-litigation by downloading the Computer Forensics Early Case Assessment & Triage White Paper
http://ci.speartip.net/download-the-computer-forensics-early-case-assesment--triage-white-paper-now