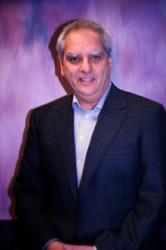 Rockville, MD (PRWEB) November 24, 2012
Steven N. Rice, D.D.S., of the Advanced Laser Gum Surgery Institute of Washington is now successfully treating gum disease with the Laser Assisted New Attachment Procedure. Not only does gum disease cause such issues as bleeding and receding gums, tooth pain and bone loss, but it has been linked to major problems such as heart disease and low birth-weight babies. Gum disease treatment is critical to a person's overall health.
With millions of people across the country suffering from gum or periodontal disease, Dr. Rice is working to help more of them seek the periodontal disease treatment they need. This is why he is trained and certified on the LANAP procedure. Dr. Rice hopes the new state-of-the-art process will make it easier for patients to choose to come in for gum disease treatment.
The LANAP procedure begins with a probe of the periodontal pocket depth. This helps Dr. Rice know how deep the pockets are where the bacteria reside. The PerioLase MVP-7 laser uses a pulsing light to kill the bacteria and remove the infected gum tissue. Next, the calculus that has attached to the teeth in the pocket areas is removed with miniature ultrasonic scalers. The healthy tissue is compacted against the teeth and clotting is stimulated by the laser. In addition, bone around the teeth is stimulated for regeneration.
LANAP is considered to be a procedure that is minimally invasive, which allows healing to happen more quickly than with more invasive techniques. The laser also utilizes bio stimulation which helps reduce pain. Because only the diseased tissue is removed, there is less likelihood of receding gums. In addition, the laser aids in the control of bleeding. The entire process is more comfortable for the patient and is very effective. The bottom line is that the LANAP periodontal disease treatment can save teeth. More information can be found by visiting http://www.advancedgumsurgery.com.
Advanced Laser Gum Surgery Institute of Washington is a periodontal practice offering patients personalized dental care for Rockville, Maryland since 1981. Dr. Steven N. Rice received a Doctor of Dental Surgery degree from the University Of Maryland School Of Dentistry. He continued his education as a General Practice Resident in the United States Army, where he was awarded a Medal of Commendation. He studied periodontics at the Medical College of Georgia and was recognized as Diplomate of the American Board of Periodontology upon completion. Dr. Rice is part of one percent of dental professionals providing the most recent FDA cleared laser procedure for gum disease and periodontal treatment. To learn more about Advanced Laser Gum Surgery Institute of Washington and their dental services visit their website at http://www.advancedgumsurgery.com and call (240) 747-7355.