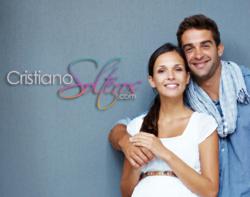 We're not worried about the drop in numbers, as we realize it's just a temporary drop-off due to the storm.
Torrance, California (PRWEB) November 23, 2012
Hurricane Sandy has not only had a negative impact on the lives of thousands of U.S. citizens, but has also resulted in a loss of business for businesses, including Latin dating site CristianoSolteros.com, which has noticed a drop-off in signups on the East Coast. Site administrators are encouraging people living in areas affected by the super storm to focus on important things like food and safety and sign up only when life is back to normal.
CristianoSolteros.com regularly monitors the number of new memberships and had experienced a rise in signups in the spring, summer, and early fall. When word of Hurricane Sandy's destructive path hit in late October, however, the site saw a dramatic drop-off in new signups, particularly in New York, New Jersey, and Connecticut, states hit the hardest by the storm.
Concerned about the safety of U.S. citizens, CristianoSolteros.com is asking Latin singles on the East Coast to hold off on signing up for the site until they and their loved ones are safe and sound. Site representative Maggie Danhieux expressed her concern for the online dating community during these trying times:
"We care deeply about the happiness and safety of Latin singles and all Americans," said Danhieux. "We're not worried about the drop in numbers, as we realize it's just a temporary drop-off due to the storm. We encourage all prospective members living on the East Coast to take care of the necessities before signing up. We'll be here to welcome you when you're ready."
About CristianoSolteros.com
Part of a leading Christian dating network established in 1997, CristianoSolteros.com is unique in its approach: all of its members are committed to seeking out long-term, faithful relationships. Unlike most dating sites, dating services within the network do not allow casual dating. The sites of this Christian online dating community have gained great popularity and are frequented by Christians from all over the world. An approved member of the BBB online Reliability Program, Christian Singles Commitments Corp is committed to providing safe and secure online dating.