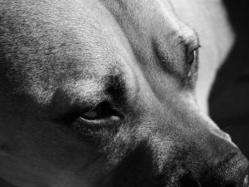 Dog attacks can result in major injuries and permanent disfigurement. In some cases, it could also result in death.
Newport Beach, CA (PRWEB) November 25, 2012
A Los Angeles County Sheriff's Deputy shot and killed a pit bull after it killed a Chihuahua and attacked an Animal Control Officer Mireya Martinez. According to a Nov. 20 CBS news report, the dog attack occurred on Nov. 17 in the 13500 block of Ramsey Avenue in La Mirada. Martinez was trying to contain the attacking dog when it bit her, the report states. The article reports that the on-duty deputy who was at the scene responded immediately by shooting the dog and saving the Martinez's life. Animal Control officers are warning the public to remain vigilant about dogs without leashes that are roaming in neighborhoods, the article states. Anyone who wishes to report a stray or loose dog is asked to call animal control officers at 562-940-6898.
According to the U.S. Centers for Disease Control and Prevention (CDC), dogs bite more than 4.7 million people each year in the United States and of these victims, 800,000 seek medical attention and 386,000 require treatment in an emergency department. About 16 people die each year in dog attacks and the rate of dog bite-related injuries is highest for children ages 5 to 9, the CDC reports. Almost two-thirds of injuries among children ages 4 years and younger are to the head or neck region, the agency states.
This incident casts the spotlight on the importance of being vigilant when it comes to stray and loose dogs, said John Bisnar, founder of the Bisnar | Chase personal injury law firm. "If you come across an unfamiliar dog, stay away and do not approach it," he says. "Anyone who comes across a stray dog, a loose dog or dogs behaving unusually would be well advised to report it to the animal control authorities."
Bisnar says dog owners have a responsibility to ensure that their pets are not roaming around the neighborhood. "This puts the public in grave danger. Dog attacks can result in major injuries and permanent disfigurement. In some cases, it could also result in death. Dog owners whose negligence leads to injury or death can be held civilly liable for losses sustained by the victims and their families."
About Bisnar | Chase
The California dog bite attorneys at Bisnar | Chase represent victims of dog attacks and many other personal injuries. The firm has been featured on a number of popular media outlets including Newsweek, Fox, NBC, and ABC and is known for its passionate pursuit of results for their clients. Since 1978, Bisnar | Chase has recovered millions of dollars for dog bite victims and others who have suffered serious personal injuries.
For more information, please call 800-561-4887 or visit http://www.bestattorney.com for a free consultation.
Sources: http://losangeles.cbslocal.com/2012/11/20/deputy-kills-pit-bull-after-animal-control-officer-attacked-in-la-mirada/
http://www.cdc.gov/homeandrecreationalsafety/dog-bites/dogbite-factsheet.html