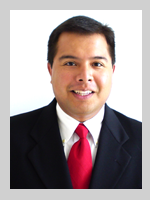 Houston, Texas (PRWEB) November 26, 2012
Office Gemini, a market leader and innovator in document management and scanning technologies is excited to announce, Cesar Vega will be joining the team as Vice President of Sales and Marketing. Mr. Vega brings over fifteen years of Document Imaging experience to Office Gemini, where he has a strong record of building and maintaining relationships within the scanning and software industries. Mr. Vega comes to Office Gemini after acting as Regional Sales Manager for Latin America, and the Caribbean for Fujitsu Imaging Products Group for over twelve years and spent three years with Bell+Howell in a similar role. He is a graduate of Iowa State University – B.A. Degree 1994. In 1998, Cesar graduated from North Park University of Chicago with a Master of Business Administration in Management Degree.
About Office Gemini:
Office Gemini is an international software manufacturer focused in the document management and document scanning industry. Office Gemini distributes its software products through a vast worldwide network of value-added resellers (VARs). From great software products and implementation assistance to strategic document management and scanning consulting services, we are able to provide a wide range of services to our end users and VARs equally. Our sales and support specialists are not only experts on our own software products, but are also very knowledgeable about the industry as a whole and can help with complementing software and hardware products. The flagship software Dokmee is used by thousands of customers in more than 30 countries and is available in 8 languages. Office Gemini is headquartered in Houston, Texas and has offices in Europe and Brazil. For more information on Dokmee and office Gemini, please visit http://www.dokmee.net/ and http://www.officegemini.com/.
# # #