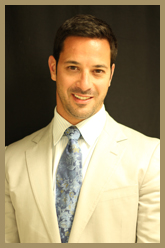 While Dr. Maercks isn't sure how appropriate the name is for his technique, one thing is for sure, his patients love it just as much as the excellent care and results they receive.
(PRWEB) November 27, 2012
In the recent years it has become more acceptable for women to discuss and address their concerns of aging privates. Dr. Rian A. Maercks, a top Miami plastic surgeon, offers many unique treatments and procedures tailored to these concerns. The most common procedure addressing the exterior female genitalia is a labiaminora reduction, commonly referred to loosely as labiaplasty. Once a procedure sought out by only adult movie stars, this procedure has become common place in females from the mid 20s to 50s. All kinds of practitioners have started offering this procedure. It is a way for a family practitioner or gynecologist to generate more revenue. The problem is, according to Maercks, that the term labiaplasty describes a widely varied array of procedures some safe and effective and some dangerous. After seeing the consequences of some common techniques, Maercks has developed a labiaplasty technique that some of his enthusiastic patients have now dubbed the "pretty in pink" labiaplasty.
Labiaplasty is not a complex procedure according to Maercks, "it just takes good judgement and surgical skills." Common techniques include "trimming" the free edge and closing and central wedge excision. Dr. Maercks feels that both of these techniques can be problematic. "Trimming the free edge is a technique that should never be used. At best it is unaesthetic and at worst it creates a tremendous reconstructive challenge." "Central wedge excisions are much better but can result in notching and visible scarring. I don't believe in removing full thickness tissue from the labia minora." Dr. Maercks performs a labiaplasty that preserves all soft tissue and does not disturb the vascularity of the labia. Using a process of meticulous de-epithelialization(removing the outer lining) and a clever transposition technique that Maercks developed, he creates beautifully rejuvenated labia minora that are actually pink. The color improvement is unique Dr. Maercks' labiaplasty technique and has led to his delighted patients playfully naming it the "pretty in pink labiaplasty." Conventional techniques either leave a scarred appearance to the free edge or brown pigmented color to the new labia.
The "pretty in pink labiaplasty" was developed by Dr. Maercks when he repeatedly heard from patients the desire to change the dark appearance of their labia. "It is thought by most plastic surgeons that the most important part of labiaplasty is preserving the natural free edge, but this just isn't what patients want. The normal labia minora edge is ruggated , rough and textured with dark pigment but patients want the youthful appearance that is more smooth and pink in color." While Dr. Maercks isn't quite sure how appropriate the name is for his technique, one thing is for sure, his patients love it just as much as the excellent care and results they receive.