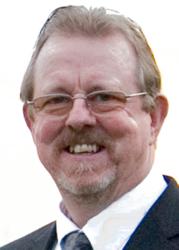 Many executives today are faced with the business challenges of a major recession with little or no experience from previous ones. They can learn from strategies used in former tough times to reduce risk and maximise their chance of future prosperity.
Gloucester, Gloucestershire (PRWEB UK) 29 November 2012
David Hunt, founder and Principal Partner at Interimco is a regular and popular presenter at UK Oracle User Group (UKOUG) conferences. On Tuesday December 4th he will be presenting at the 2012 annual conference on the subject of Restructuring a Business for Competitive Advantage.
We live in stormy economic times. This has caused many organisations to reduce headcount. But how do senior executives manage the results of this without impacting the business still further?
Headcount reductions will affect the way they run their business on a day to day basis, so will impact their business processes. It is so easy to overlook important business controls during these periods of change; yet that is when they may be more exposed to risk than ever. The "Risk" in Governance Risk and Compliance can easily get out of control, causing serious financial damage to your business.
This session takes views and learnings from previous recessions, takes a look at the business management issues of downsizing / rightsizing / restructuring and how they can minimise any negative impact on your business.
This topic is addressed in the presenter's book "Forty-five and gaga!" which is a thought-provoking insight into business. Several copies will be given away to attendees.
The presentation will also contain interesting case studies of how 2 international businesses restructured and changed their modus operandi to respond to the technological and economic challenges they faced during the recessions of the 1980s and 1990s.
Attendance at the UKOUG conference is by prior registration. For more information visit the conference website.
Interimco, founded in 1998, provides independent transformation and transition leadership to businesses of all sizes. Projects to date include Governance Risk and Compliance solutions, business rescue, business development for trade sale, merger and acquisition negotiations, commercial contract negotiation, and sales and marketing management.