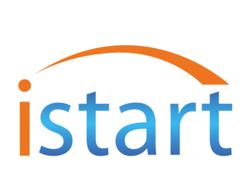 Kansas City, Mo. (PRWEB) November 26, 2012
With thousands of entrepreneurs showcasing their business ideas on the Kauffman Foundation's online startup network, iStart, it's not surprising that the number of business profiles posted have topped the 10,000 mark – 10,256 to be exact (at least as of this morning).
From an app that finds local farmers markets to an anti-theft smart phone tracking device and a tool to help deaf people learn to sing, the innovative ideas on iStart are as diverse as the thousands of entrepreneurs posting them.
"The ideas keep pouring in, much to the satisfaction of anyone looking for an idea to invest in or an innovator to partner with," says Katie Petersen, manager of iStart. "What's really exciting is that these innovations come from entrepreneurs all over the world, so someone in the Midwest with an idea could connect with someone in India or the UK and create a collaboration."
Entrepreneurs also go to iStart to post what they need to start or grow their companies – such as partners, mentoring, marketing analysis and legal help – and find business competitions that offer feedback and prizes. Founders and others interested in startups have made hundreds of connections on iStart.