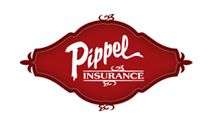 The road to quitting once and for all will not be an easy one, but taking advantage of the "Great American Smokeout" is a great way to get a jump on kicking the habit.
Palmer, AK (PRWEB) November 26, 2012
With all of the smoking cessation campaigns that exist today, it comes as no surprise that smoking is not good for a person's health. Nonetheless, this undisputed fact may not make it any easier for a smoker to quit. For the 37th year, the American Cancer Society is running the "Great American Smokeout" during the month of November to encourage smokers to make a plan to quit. The hope is that people will follow through and better their health and wellness.
Unfortunately, despite their efforts, according to the American Cancer Society, there are still more than 45 million Americans who smoke cigarettes. Lung cancer, the second most commonly diagnosed cancer, is commonly caused by smoking, and quitting – even temporarily—can lead to a healthier life with a lower risk of cancer.
The Alaska insurance experts at Pippel Insurance understand that quitting can be hard. In order to help residents make a plan and stick to it, they have offered some helpful tips proven to help kick the habit.

Write down a list with reasons to quit – this will help an individual visualize the personal benefits.
Talk with a doctor – physicians can offer guidance and support.
Learn the triggers for smoking and attempt to avoid them if possible.
Begin an exercise routine.
Drink plenty of water to help flush out the nicotine.
Get support from family and friends by sharing reasons and plans for quitting.
Resources especially helpful to Alaskans are the Alaska Tobacco Control Alliance, http://www.alaskatca.org/, and Alaska's Tobacco Quit Line, http://www.alaskaquitline.com. Both organizations offer amazing support to those wishing to kick their nicotine addiction. Pippel Insurance agent Dana Mudd, who volunteered this year at Alaska Tobacco Control Alliance's booth at the state fair mentioned, "One of my closest friends called the quit line and received nicotine replacement patches with an impressive turn around (she unfortunately did not quit). BUT, the quit line understands that and still wants to help if people relapse."
Pippel Insurance wants to remind residents that obtaining comprehensive and affordable Alaska life insurance can be hindered by pre-existing conditions such as lung cancer, or even just a smoking habit.
The road to quitting once and for all will not be an easy one, but taking advantage of the "Great American Smokeout" is a great way to get a jump on kicking the habit. Alaska residents curious about tips for quitting, or options for personal insurance solutions such as life insurance as a smoker or recent non-smoker, are encouraged to contact one of the experienced agents at Pippel Insurance today.
About Pippel Insurance:
Pippel Insurance is a premier full-service independent insurance agency. The highly trained agents at Pippel Insurance are dedicated to providing the state of Alaska with coverage, whether home, auto and life or business, workers compensation and liability. The agency represents a carefully selected group of reputable insurance companies, ensuring that its client will receive a comprehensive and affordable policy. Pippel Insurance understands the unique risks of the Alaskan community and is ready to serve and protect.