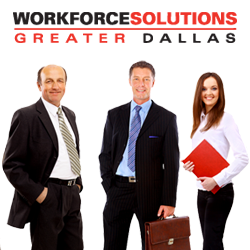 "We are pleased that Workforce Solutions of Greater Dallas selected Magic Logix to redesign their website," says Hassan Bawab, Founder and CEO of Magic Logix. "We always enjoy providing services that help the greater community in which we live."
Dallas, TX (PRWEB) November 22, 2012
Workforce Solutions of Greater Dallas has twelve offices. Their website, wfsdallas.com serves the community of more than 6.5 million people in the DFW area. Magic Logix chose Drupal content management system (CMS) as the platform for the website because of its robustness and notoriously outstanding customizability. Although most firms find Drupal complex to work with, Magic Logix prefers it since Magic Logix focuses on customizing completely around client requirements.
Using Drupal CMS, Magic Logix redesigned Workforce Solutions of Greater Dallas website not only to be more intuitive to the end user, search engine friendly, user centered and modern, but added the following features:

Map has a zip code search and is fully interactive to find the closest of twelve offices.
There is a full page slider for easier use and viewing.
The site is created in HTML5 and includes an interactive slideshow on the home page.
Magic Logix built in an "accordion" to organize the workforce system policies.
Magic Logix created light boxes where information was dense and best viewed in a highlighted, easy to see area, such as board member bios.
Magic Logix optimized the Drupal backend.
The site also seamlessly integrates employer resources and job seeker resources. The employer resources include an event and engagement calendar, seminars, live online customer service chat, job postings, multilingual capabilities and a login.
Job seeker resources include access to the aforementioned list, along with a feedback portal, scholarship search, article library, training reference area, embedded social media links where appropriate and helpful, and an online interactive skill building area.
"We are pleased that Workforce Solutions of Greater Dallas selected Magic Logix to redesign their website," says Hassan Bawab, Founder and CEO of Magic Logix. "We always enjoy providing services that help the greater community in which we live."
About Magic Logix
Headquartered in Dallas, Texas, Magic Logix is a leading global digital marketing agency that drives client business growth by merging creativity, technology and online marketing. Through proprietary client intake, workflow and project management processes, Magic Logix consistently yields top quality results, client satisfaction and long-term relationships. Through continual discovery of new industry best practices and partnerships with industry leaders, Magic Logix delivers world class business expansion solutions to mid-sized to Fortune 500 companies and government agencies. Magic Logix continually ranks internationally in the top ten Web Design, SEO and Web Development firms by Top SEOs, Best Web Design Agencies, Interactive Media, Communicator Awards, Tech 200, is GSA certified and a fast growth company in Inc. 500. Our in-house staff works closely with clients to provide completely customized solutions using the latest technologies, best practices and originally developed approaches to produce top-quality ecommerce solutions, marketing automation tools, custom content management system (CMS) and customer relations management (CRM) integration, and dynamic Web presentations. For more information, please visit http://www.magiclogix.com. Stay connected with Magic Logix on LinkedIn, Facebook and Twitter.