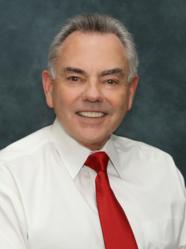 Cumming, GA (PRWEB) November 25, 2012
Dr. Page Barden just completed the Inman Aligner course and can offer minor orthodontic treatments to his local patients without using braces. The new Inman Aligner procedure allows Dr. Barden to straighten teeth without brackets and wires, which means less discomfort for his patients.
The appliance is designed to align the upper and lower front six teeth and is a removable appliance. The patient must wear it at least 20 hours a day but has to take it out to eat. This device is able to straighten these upper teeth in an average of four to 16 weeks.
There are more benefits to straightening your teeth other than the cosmetic improvements. When teeth are crooked it is harder to brush and floss between them, which increases the chances of developing dental periodontal disease. Dr. Barden can address both of these issues with the Inman Aligner.
As a faster and less invasive method than traditional braces, Dr. Barden is excited to see the success in the Inman Aligner for his patients. The Inman Aligner is similar to braces in that once the treatment is complete and teeth are straightened, the patient must continue treatment to keep them in position using a permanent retainer. As part of this modern tooth straightening treatment, Dr. Barden offers other cosmetic dentistry services by providing patients with free bleaching the last two weeks of movement.
For more information about the Inman Aligner and Dr. Barden's cosmetic dentistry services, visit his website at http://www.georgiagumsurgery.com.
Page Barden, DDS is a periodontist offering patients' personalized dental care for Cumming, GA. Dr. Barden received his Bachelor of Arts from University of Denver. Hhe continued his education at the University Of Detroit School Of Dentistry. After serving in the U.S. Air Force, Dr. Barden further extended his education at Indiana University where he earned a degree in Periodontics from the School of Dentistry. He and is part of one percent of dental professionals providing the most recent FDA cleared laser procedure for gum disease and periodontal treatment. To learn more about Page Barden, DDS and his dental services visit his website at http://www.georgiagumsurgery.com and call (678) 648-1998.