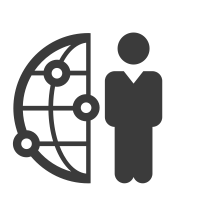 We believe that Call Tracking Metrics will fill an important void for customers in these countries looking for a high quality call tracking solution
(PRWEB) November 23, 2012
Call Tracking Metrics provides software to businesses and advertising agencies looking to track the lead generation performance of each of their advertising campaigns. Their popular software product is used by over 2500 organizations and has been consistently ranked as the top product in this space by independent authorities such as topseos.com
Today, Call Tracking Metrics announced that they are now offering their popular call tracking services in 20 new countries including Australia, Brazil, France, Japan and the UK. Businesses and advertising agencies in these countries can now purchase local tracking numbers to use in their advertising campaigns and forward phone calls to land and mobile phones around the world.
According to Laure Fisher, Founder and COO, this expansion marks a big shift in the call tracking industry. "There are typically two players in the call tracking space. The first are big, traditional companies that focus mostly bigger customers, higher prices and offer call tracking services on an enterprise level that are harder for small and medium size businesses to use. The second are small, upstarts that offer more limited features but are much cheaper and quicker to set up. Call Tracking Metrics is carving out a space in the middle with pricing packages starting at low price points, a wide range of rich features available to suit businesses of every size, and an intuitive self-service platform. Customers in countries outside of the US have traditionally had very few options for call tracking services. We receive phone calls every day from businesses in other countries looking to use our software. We believe that Call Tracking Metrics will fill an important void for customers in these countries looking for a high quality call tracking solution."
The full list of countries now available and the pricing for these countries can be found on the Call Tracking Metrics website.
More About Call Tracking Metrics
Based in Maryland, Call Tracking Metrics serves over 2500 agencies and businesses around the world. Call Tracking Metrics' primary focus is self service call tracking: a method of designating tracking numbers to each marketing campaign, and tracking and recording incoming calls. Real time reports show the performance of each campaign based on call performance so that customers can make smart decisions in allocating advertising dollars.
For more information about Call Tracking Metrics products and services, visit http://www.calltrackingmetrics.com or call (877) 237-4488.