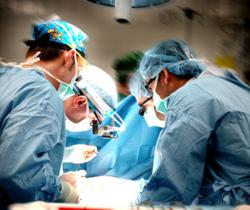 We applaud Senator Blunt for introducing this legislation and we are encouraging anyone who believes as we do that women deserve to know their options to join withus in urging others in Congress to help pass SB 3628
San Antonio, TX (PRWEB) November 26, 2012
PRMA Plastic Surgery, the nation's largest plastic surgery practice dedicated to breast reconstruction, today announced its support for ––and urges others to support –– Senate Bill 3628, The Breast Cancer Patient Education Act of 2012. The bill is sponsored by Sen. Roy Blunt [R-MO] and includes co-sponsors Sherrod Brown [D-OH] and David Vitter [R-LA]. SB 3628 seeks to amend the Public Health Service Act to raise awareness about breast reconstruction after breast cancer surgery, specifically by educating breast cancer patients about the availability and insurance coverage of breast reconstruction, prostheses, and other options.
The Bill has been referred to the Committee on Health, Education, Labor, and Pensions. A similar bill, HR 5937, was introduced this summer and was referred to House Subcommittee on Health.
Annually there are an estimated 207,090 new cases of breast cancer diagnosed, according to the American Cancer Society. Of those diagnosed, 70 percent are not informed about their options for reconstructive surgery after mastectomy or lumpectomy. Since they are not presented with all their options, the majority of breast cancer patients are forced to deal with the life-altering psycho-social impact of breast cancer surgery when in many cases this could be avoided altogether.
SB 3628 would mandate the Secretary of Health and Human Services to implement an education campaign to inform breast cancer patients about their options related to breast cancer.
This law would call for breast cancer patients to be informed that:

Breast reconstruction is possible at the same time as mastectomy (breast removal surgery)
Prostheses or breast forms may be available
Federal law mandates both public and private health plans to include coverage of breast reconstruction and prostheses
The patient has a right to choose their provider of reconstructive care, including the potential transfer of care to a surgeon that provides breast reconstructive care and
The patient may opt to undergo breast reconstruction in a delayed fashion (some time after the mastectomy rather than at the same time as the mastectomy) for personal reasons, or after completion of all breast cancer treatments
Dr. Steven Pisano, plastic surgeon with PRMA said, "As a practice that specializes in breast cancer reconstruction, we are very excited and encouraged to see SB 3628. We supported a similar version of the Bill, HR 5937 which was introduced this past Summer because we fundamentally believe that cancer patients deserve all the facts concerning all aspects of their treatment. We applaud Senator Blunt for introducing this legislation and we are encouraging anyone who believes as we do that women deserve to know their options, to join with us in urging others in Congress to help pass SB 3628."
PRMA has performed more than 4,000 microsurgical breast reconstruction surgeries, however even with so many procedures being performed, most breast cancer patients are not fully aware of their breast reconstruction options. PRMA also believes that all doctors involved in breast cancer care must become more educated about the available procedures and patients should know that prosthetics and implants aren't the only options.
Insurance companies are mandated by federal law to pay for breast reconstruction. Procedures covered include DIEP flap, SIEA flap, GAP flap, TUG flap, TRAM flap and breast implant reconstruction in all breast cancer patients who have had mastectomies (if the mastectomy is covered). Insurance companies must also cover surgery on the opposite breast to achieve reasonable breast symmetry.
###
About PRMA
PRMA Plastic Surgery in San Antonio, TX, specializes in advanced breast reconstruction using the patient's own tissue. Procedures offered include the DIEP flap, SIEA flap, GAP flap, and TUG flap. Patients are routinely welcomed from across and outside the US. Learn more about PRMA at PRMA-enhance.com. Connect with other breast cancer reconstruction patients at facebook.com/PRMAplasticsurgery