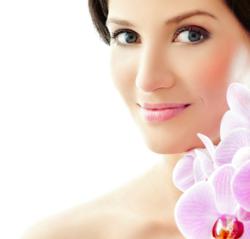 Client Dena D. says: "I am pleased with the results of my facial treatments. The licensed Esthetician was AWESOME--she made you feel very welcomed and the atmosphere was peaceful and calming."
Asheville, NC (PRWEB) November 22, 2012
This holiday season Supreme Skin of Asheville, NC has decided to spread the cheer by launching a new promotion which aims to put a smile on many people's faces, literally. Supreme Skin represents a new trend in the world of 'anti-aging' services. These services are organic, completely non-invasive treatments and therefore don't carry the potential stigma of Botox or even surgical procedures which can be both expensive and risky.
Carole Gardner, the owner of Supreme Skin, explains the new promotion for this holiday season, "We wanted to do something that would really fit within people's budgets this season and give locals the opportunity to experience the amazing results that we are able to help them get. We love helping people feel great, especially during the holidays and even following the holidays with New Year's resolutions!"
The promotion will run through Christmas and will allow customers to buy a gift certificate good for one session at a 55% discount of only $75 each. These spa gift certificates are available directly on Supreme Skin's website and by phone.
Sessions at Supreme Skin allow women and men to easily schedule a relaxing one hour time that starts with an exfoliating cleanse. A special system gently removes significantly more impurities than manual cleansing alone. Cleansing this way allows for better absorption of the Antioxidants and better prepares skin for the microcurrent procedure. After the cleanse a special Vitamin C and Antioxidant serum is applied then an aloe based gel is applied and conductive wands deliver a gentle low level microcurrent deep into the skin. This stimulates the muscles, increases blood flow, detoxifies and encourages the regrowth of collagen and elastin which helps to diminish wrinkles and tone the skin.
Supreme Skin's clients often see results from the very first session. Client Dena D. says: "I am pleased with the results of my facial treatments. The licensed Esthetician was AWESOME--she made you feel very welcomed and the atmosphere was peaceful and calming."
The Supreme Skin location in Asheville, NC offers a 100% natural approach to spa-style anti-aging services for women and men. They utilize microcurrent technology, organic lotions, and topical treatments to provide a relaxing one hour session. Supreme Skin is located in the Biltmore Forrest area of Asheville and is open 6 days a week 10 am-6 pm by appointment.