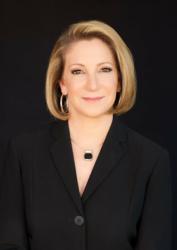 Greensboro, NC (PRWEB) November 28, 2012
Susan Tardanico, CEO of the Authentic Leadership Alliance and Executive in Residence at the Center for Creative Leadership, will be a featured speaker at "Inside-Out Leadership," an exclusive one-day event for professional women on January 18, 2013.
The meeting theme – Inside-Out Leadership - reflects the tenet that strong leadership of others begins with strong leadership of self. Participants will explore their personal vision, values, and begin to craft a strategy for their lives and career. They will also explore the topics of presence and image, and how to maximize their personal assets as they manage their career.
Tardanico will discuss strategies to leverage one's authenticity to achieve success and fulfillment at work and in life. She will talk about defining moments where critical communication, self awareness and courage to act are essential.
"This conference focuses on the right things at the right time," said Tardanico. "The beginning of a new year provides a great opportunity to take stock and get internally clear and focused on who you really are, what you want, and your strategy for moving forward. Sometimes one must go slow to go fast, and by offering participants an opportunity to pause and reflect, they will be able to accelerate their forward progress."
Other featured speakers include Sue Cole, Managing Partner of Sage Leadership & Strategy LLC. Cole is known throughout the state of North Carolina for her civic and business leadership. A former financial services executive and a director on several local and national boards, Cole is an advisor to boards, organizations and individuals. Also featured is Maribeth Hudgins, founder and owner of DressCode, an image consultancy and retail concern. A former banking executive, Hudgins works with Fortune 1000 companies and professionals around the world to package and present their best self.
Tardanico is a 23-year veteran of corporate America, most recently serving as Vice President and Corporate Officer of Textron Inc., then a $14 billion multinational corporation. She is also a former broadcast reporter and anchor.
About the Authentic Leadership Alliance
The Authentic Leadership Alliance LLC (ALA) is a leadership and communications consultancy that advises and coaches C-level executives and their teams at major corporations, in the political arena and at nonprofit organizations. http://www.authenticleadershipalliance.com
About Sage Leadership & Strategy
SAGE is a unique advisory firm that specializes in governance for boards of directors and strategy planning and transitional leadership for organizations and individuals. http://www.sageleadership.com
About Dress Code
Dress Code offers a realistic and down to earth approach to personal branding that cultivates confidence and supports individual goals. http://www.dresscodenc.com